Can one imagine how difficult it was for America's founders to actually make the decision to separate from Great Britain? England was the Motherland. The Crown was the central government. For all of their lives, the government of Great Britain was the only government they had ever known. The history of England was their history. Not only that, these men had never experienced any other system of government.  Neither was there history to guide them. A monarchical form of government was all they knew. The "divine right of kings" was inculcated into their hearts and minds via virtually every established institution, including the Church, from the time they were born.
The Magna Carta had paved the highway of philosophy for the acceptance of self-government and individual liberty, but it was hardly practiced. King John signed the charter under extreme duress and then spent the rest of his reign in bloody retaliation against those who had pressed him to accept it. For over five hundred years, the Magna Carta lay as a noble idea but with little practical application. The Enlightenment philosophers wrote  and theorized much about the principles contained in the Great Charter, but, again, until America's founding generation came on the scene, nothing much of substance had been achieved. It was America's Founding Fathers and founding generation that took the principles of the Magna Carta and the Enlightenment philosophers and actually used those principles to birth a new nation.
But how did they come to such a decision? Imagine the consternation. Imagine the inner conflicts. Communities were divided. Friends were divided. Families were divided. Brothers were divided. Parents and children and husbands and wives were divided. Yet, make the decision, they did. They pledged their lives, fortunes, and sacred honor to the cause. They obtained liberty and independence for their posterity–at great cost.
Granted, the decision to separate from the British Crown was not made overnight. Thomas Jefferson explained the process of reasoning behind the separation in the Declaration of Independence. Hear him:
"Prudence, indeed, will dictate that Governments long established should not be changed for light and transient causes; and accordingly all experience hath shewn, that mankind are more disposed to suffer, while evils are sufferable, than to right themselves by abolishing the forms to which they are accustomed. But when a long train of abuses and usurpations, pursuing invariably the same Object evinces a design to reduce them under absolute Despotism, it is their right, it is their duty, to throw off such Government, and to provide new Guards for their future security.–Such has been the patient sufferance of these Colonies; and such is now the necessity which constrains them to alter their former Systems of Government."
How could Jefferson have been any clearer? He and the rest of America's founders were convinced of "a design to reduce them under absolute Despotism."
Noah Webster's Dictionary Of The English Language (1828) defines "design" as verb: "To project; to form in idea, as a scheme." And as noun: "A scheme or plan in the mind." And, "Purpose; intention; aim; implying a scheme or plan in the mind."
Hence, America's founders were convinced of a scheme, a plan, and an intention in the minds of those within the British Crown to "reduce them under absolute Despotism." Yes, friends, America's founders were convinced there was a CONSPIRACY within the hearts and minds of the British government to enslave them. Hear Jefferson again:
"But when a long train of abuses and usurpations, pursuing invariably the same Object evinces a design…"
When abuses and usurpations which pursue invariably the "same Object" continue unabated over a long period of time, this is NOT an act of happenstance; it is by "design." Somewhere along the line, the eyes of America's founders were opened to the conspiracy within the British government to enslave them. Once their eyes were opened to the conspiracy, the rest, as we say, is history.
I submit that what we have in America today are basically two groups of people: those whose eyes are opened to conspiracy, and those who eyes are blind to conspiracy. This is exactly as it was in 1775 and 1776. Christian or unchurched, Republican or Democrat, conservative or liberal, if one is blind to the conspiracy to "reduce [us] under absolute Despotism," one cannot truly comprehend the real danger or the real war.
And, sadly, it appears that most people today do NOT see the CONSPIRACY. All they see is Republican and Democrat; conservative and liberal; right and left; Christian and Muslim; religious and secular; FOX News and CNN, etc. Until Americans awaken to the same "design" that our founders awakened to, they will not be able to obtain a solution to our country's malaise, as they are blind to the real enemy.
Mind you, not everyone in the British government in 1775 had it in mind to enslave the Colonists. Not every British soldier, not every British magistrate, not every British agent had a personal goal to enslave the colonies. They were just following orders; their eyes were blind to the plans and objects of those who were orchestrating the conspiracy. And, of course, those within the colonies who supported the British Crown were, likewise, blind to the conspiracy. Thank God, enough of our forebears were enlightened to the design of the Crown to be willing to cast it off.
I will say it plainly: there is a design (conspiracy) within Washington, D.C., and its allies to reduce us under absolute despotism.
Come on, folks, think: when has it mattered to a tinker's dam which party controlled the White House or Congress? No matter which party is in charge, the central government in D.C. continues to get bigger and bigger and more and more oppressive. Regardless of whether the President is a Democrat or Republican, NOTHING changes in regards to America's foreign policies or our economic policies. Regardless of party, the Council on Foreign Relations (CFR) dominates our foreign policies and the Federal Reserve Bank (FRB) dominates our economic policies.  Regardless of party, an American Police State and surveillance society continue to mushroom, the Department of Homeland Security (DHS) and Internal Revenue Service (IRS) continue to exert more and more control over the American citizenry, and states and communities continue to fall under the heel of federal overreach.
Both parties in Washington, D.C., are led by warmongering zealots who use war, not only to enrich themselves, but also to carry out their preconceived plans of perpetual war for the purpose of paving the way for international bankers to control the world's economies and for the purpose of subjecting the American citizenry to greater and greater infringements of their liberties.
In this regard, militant Islam is but a tool of the globalists. As long as Americans think that Islam is our enemy, they are blind to who the real enemy is. Our enemy is NOT Islam; our enemy is the cabal of globalists who are manipulating militant Islamists. The same people (the CFR and their fellow travelers) who took one of our strongest allies in the Middle East (Iran) and turned it into one our (supposed) greatest enemies are the same ones who are manipulating all of the wars of the Middle East, as well as bringing Russia and China to the brink of global conflict.
I submit the conspiracy of the British Crown has returned; and what used to be an indefatigable, recalcitrant, and vigilant independent republic (the United States) has become little more than a puppet of the old European monarchy. What the Crown could not accomplish through military force, it has accomplished through international banking.
The Federal Reserve wields absolute control over U.S. economic policy, and yet, no one really knows exactly who all of the members of the FRB even are. One thing is known, many (if not most) of them are NOT even U.S. citizens. Yes, ladies and gentlemen, foreign bankers have been controlling U.S. financial policy for the better part of a century.
In like fashion, the CFR virtually controls U.S. foreign policy. And the goal of the CFR is the reduction of national sovereignty and the rise of global government. Listen to Admiral Chester Ward.
Rear Admiral Chester Ward, who was the Judge Advocate General of the Navy from 1956-1960 and a former member of the CFR, but withdrew from the organization after realizing what they were all about, warned the American people about the dangers of this and similar organizations (such as the Trilateral Commission). He said, "The most powerful clique in these elitist groups have one objective in common–they want to bring about the surrender of the sovereignty and the national independence of the United States. A second clique of international members in the CFR . . . comprises the Wall Street international bankers and their key agents. Primarily, they want the world banking monopoly from whatever power ends up in the control of global government."
Admiral Ward also said, "The main purpose of the Council on Foreign Relations is promoting the disarmament of U.S. sovereignty and national independence and submergence into an all-powerful, one world government."
Now, observe that the administrations of both Republican and Democrat presidents are littered with CFR members. Under President George H.W. Bush, CFR members comprised 20% of his cabinet; under President Bill Clinton, CFR members comprised 34% of his cabinet; under President G.W. Bush, CFR members comprised 22% of his cabinet; and under President Barack Obama, CFR members comprise 36% of his cabinet. And these figures do not take into account how many CFR members are scattered throughout the national news media.
Can one imagine how people would react if twenty or thirty percent of a given presidential administration's cabinet members were from, say, the Christian Coalition–or, even the ACLU. If the Christian Coalition had that many members in a presidential administration, people on the left would be screaming bloody murder. And if the ACLU had that many members in a presidential administration, people on the right would be screaming bloody murder. As it is, the CFR DOES have that many members in EVERY presidential administration and no one from the right or the left even says "boo." It's because they (from both left and right) are blind to the conspiracy.
These international conspirators can be found in London, Brussels, Washington, D.C., New York City, Tel Aviv, etc. In terms of U.S. foreign policy, these conspirators completely control the neocon agenda. That doesn't mean that every politician who embraces the neocon foreign policy agenda is him or herself aware of the conspiracy. In the same way, not every federal officer within the DHS is aware of the conspiracy. Not every soldier who is fighting these perpetual wars of aggression is aware of the conspiracy. But as with many in the old British monarchy, they are the pawns of the conspirators.
George Washington, Thomas Jefferson, Sam Adams, et al., were only able to declare and fight for independence and liberty after they understood that they were dealing with "a design to reduce them under absolute Despotism."
Until the American people, including our State legislators, governors, city mayors, councilmen, county sheriffs, district attorneys, congressmen, senators, pastors, educators, journalists, etc., awaken to the conspiracy that seeks to enslave us, we will never have the sagacity and strength of will to properly resist it. This means that many of the current battles in which good people are engaged merely play into the designs of those who seek our enslavement. We can't win the war until we know who the real enemy is.
P.S. On Sunday, April 19 of this year, I delivered the famous sermon of Pastor Jonas Clark that was originally delivered on April 19, 1776, on the occasion of the first anniversary of the Battle of Lexington. Pastor Clark was the pastor of the men who fought that historic battle, which began America's War for Independence. Obviously, this message was delivered just a couple of months before our Declaration of Independence was signed. I preached this message word-for-word. And I tried to deliver it with the same zeal and passion in which it was originally preached.
The vast majority of today's Christians NEVER hear a message that remotely resembles the kind of sermons that the pastors of Colonial America delivered. And since April 19 fell on Sunday this year, I delivered Jonas Clark's powerful message regarding the Battle of Lexington and American liberty so people could listen to the kind of preaching that Christians in Colonial America heard routinely. Pastor Clark entitled his message, "The Fate of Blood-Thirsty Oppressors and God's Tender Care of His Distressed People."
My delivery of this awesome message is on DVD. I offer this DVD to my readers in the hope that many of you will purchase copies of the DVD and let your friends, relatives, fellow Christians, pastor, etc., hear true Colonial American preaching. Again, this is word-for-word the message of Jonas Clark delivered on April 19, 1776, concerning the Battle of Lexington Green and America's fight for liberty.
I have never heard anyone deliver Rev. Clark's famous message. As far as I know, this is the only verbatim recording of this historic message in existence–preached with the same kind of passion and fervor as it was said Pastor Clark delivered it.
To order my delivery of Jonas Clark's message, go here:
Jonas Clark's Famous Message Of April 19, 1776
The war in Europe ended 70 years ago. It was the most destructive conflict in human history, but it was not the most important. In metahistorical terms it was but the second round of Europe's extended suicide which started at the height of the Old Continent's economic, scientific and civilizational achievement in July 1914.
In legal and technical terms both wars were caused by Germany's elites. The record set by Fritz Fischer et al. half a century ago still stands unchallenged by the hacks and charlatans of Christopher Clarke's ilk. The Kaiserreich could have dominated Europe economically and therefore politically by 1920-25 without a shot being fired, but its leaders were gripped by an almost McCainnesque neurosis. A generation later Hitler kept playing va banque, and it was mathematically predictable that he'd meet his comeuppance sooner or later. He did in the East, and had there been no D-Day the Red Army would have reached the Channel in 1946.
Fundamentally the catastrophe of 1914-1945 was due to the growing schism between Europe's heart and mind. It started in the Renaissance, matured under the Philosophes, tasted blood with the guillotine and the Vendée, and produced – well before the Guns of August – the modern times' four horsemen of the Apocalypse, Marx, Darwin, Freud, and Picasso.
The trail of destruction made by this monstrous quartet was made possible by the Europeans' growing conviction that human reason, reinforced by science and technology, contains the clue to all key dilemmas and challenges of human existence; and, at the same time, that human yearnings and passions should not be and must not be fettered by the shackles of natural law or morality. This is where Lenin, Stalin, Mussolini, Hitler, Tito, Mao … came from in the 20th century. This is where the Clintons, Obama, Soros, the collective Beast of Brussels, and the rest of the elite class come from today. They all belong ("objectively," as Marx would say) to the same camp. They hate societies still based on national and cultural commonalities. They view all tradition (unless relegated to harmless "heritage") and all organically developed institutions with blind animosity.
And they have won. As the Italian coast guard successfully brings further thousands of "migrants" to European safety every day, and fresh millions are getting ready to make the crossing, it become clear that – sub specie aeternitatis – the VE Day signified less than is comfortable to imagine. Hitler's defeat marked the beginning of the Long March for the Stalinist-fascist liberal synthesis. Seven decades later, the liberal West – by now completely devoid of any sense of purpose and history – is unable to protect itself from those who want to destroy and conquer it. It is in need of salvation which Christian charity is powerless to effect. A stronger medicine is needed, with possibly unpleasant side-effects. The alternative is death.
Are you ready for a "Long Hot Summer"? The prospects for urban riots are hyped as a breach of domestic security. The mass propaganda media does not waste a moment to ratchet up the tension and fear that torching neighborhoods will come to a community in your area. If people were able to apply critical thinking, they would realize that local incidents are being managed to increase and spread discontent nationwide. That asphalt jungle is paved with assault vehicles moving into place before your own eyes. The purpose is to manage disorder with the imposition of military tactics. As urban fires burn, advocates of an authoritarian police state implement their master plan for the final destruction of America.
The latest episode in the ghettofication of urban slums into an armed camp for interment is playing out in Baltimore. Lock down was used in Boston after the Marathon Race false flag experiment, now the time tested urban unrest brings back the LA Rodney King riots as an excuse for mob rule. Ah, yes, the pandering media never misses an opportunity to blame racism as the cause for a dysfunctional society, while ignoring the essential consequences of abandoning Posse Comitatus.
The unequivocal voice of straight talk, Brother Nathaniel explains that the Baltimore Riots…Prelude to Urban War. If this video analysis is too disturbing because "PC" purity prevents facing up to fact that the "Great Society" has turned the country into an urban war zone, no serious debate on the fallout of race baiting can occur.
Set aside the Rev. "tax cheat" Sharpton divide and extort maneuvers or the "Whorealdo" Rivera injection of his own self into the FAUX news story and confront the nature of the federalization of urbanized cities.
The always reliable and insightful John W. Whitehead writes an important viewpoint in Turning America into a Battlefield: A Blueprint for Locking Down the Nation.
"The problem arises when you start to add Jade Helm onto the list of other troubling developments that have taken place over the past 30 years or more: the expansion of the military industrial complex and its influence in Washington DC, the rampant surveillance, the corporate-funded elections and revolving door between lobbyists and elected officials, the militarized police, the loss of our freedoms, the injustice of the courts, the privatized prisons, the school lockdowns, the roadside strip searches, the military drills on domestic soil, the fusion centers and the simultaneous fusing of every branch of law enforcement (federal, state and local), the stockpiling of ammunition by various government agencies, the active shooter drills that are indistinguishable from actual crises, the economy flirting with near collapse, etc.

Suddenly, the overall picture seems that much more sinister. Clearly, as I point out in my new book Battlefield America: The War on the American People, there's a larger agenda at work here.

Seven years ago, the U.S. Army War College issued a report calling on the military to be prepared should they need to put down civil unrest within the country. Summarizing the report, investigative journalist Chris Hedges declared, "The military must be prepared, the document warned, for a 'violent, strategic dislocation inside the United States,' which could be provoked by 'unforeseen economic collapse,' 'purposeful domestic resistance,' 'pervasive public health emergencies' or 'loss of functioning political and legal order.' The 'widespread civil violence,' the document said, 'would force the defense establishment to reorient priorities in extremis to defend basic domestic order and human security.'"
In order to understand the profound transmutation from "Peace Keeping", to "Law Enforcement" and now into a militarized Martial Law environment, the focus and apprehension on the ultimate game plan needs to be the basis of any dialogue. One aspect that reveals the hands of the federal connection is citied In 2008 Obama Revealed His Plan for Law Enforcement… and Now He Has the Perfect Excuse, which illustrates the transformation of law enforcement into a military command structure under Homeland Security.
"Coupling that with the consistent pattern of Obama injecting the feds into incidents like the one involving Brown, Eric Garner and now Freddie Gray in Baltimore, it seems as if Obama and his DOJ have the perfect excuse to begin implementation of their national police program, which could lead to a devastating impediment of the rights of American citizens.

It may have taken Obama most of his presidency to act on his sinister intentions to nationalize major police forces in order to bolster his liberal agenda, but make no mistake about it — it's here."
Sober and critical observers admit that the real danger comes from the federalization of local police powers. While media distractions report on the Black Lives Matter Movement, the crucial question absent to the "so called" aggrieved community is why "On average, 1,876 black babies are aborted every day in the United States."
Maturing beyond simple injection of propaganda is difficult for the diminished mental capacity of manipulated and confused residents. The outrage of thugs just does not rise to the same level of responsible citizens. While civil liberties extend to all people, not everyone has earned the respect of their fellow neighbors.
If folks want to better themselves, the first step is to perceive the nature of the deception that divides all people and should be our common cause for action.
The essay, Is the Federal Government Ready for War Against the American People?; sets the stage for the pertinent issue that should unite everyone.
"Hence, the tightening of the noose with fed up Americans sick and tired of being brutally victimized and betrayed by its crime cabal government that's now out to kill us law abiding citizens using the excuse of martial law to go on the offensive to quell the very civil unrest that the federal government intentionally created and caused in the first place. Washington's been not-so-covertly preparing for this day of reckoning ever since 9/11 to wage war against its own people. And through globalization what's been tragically happening here in the US has also been taking place insidiously throughout the industrial world – in Canada, Australia, New Zealand, Japan, South Korea, Israel and most all of Europe. All these Western nations are controlled by the same oligarch globalists whose NWO agenda successfully fabricated and invented their war on terror in order to enact counterterrorism laws completely draconian in nature that effectively destroy our freedoms while enslaving us in the twenty-first century version of George Orwell's totalitarian nightmare come true."
The context of urban riots must be viewed from the perspective of the NWO global plan to herd the sheeple into metropolitan concentration camps. The intentional destruction of a black community has been successful. Other ethnic groups and people of all color will experience this same devastation because individuals refuse to confront that the "so called" benefits of the welfare society has dumbed down each person to the lowest level of the cumulative culture.
When the federal authorities dictate that the streets of urban America will look like a Fallujah war zone, don't be surprised. It is deliberate. The New American reports in the article, Military and Police in Florida Practice Detaining Citizens.
"The "urban warfare" exercises had been announced earlier in the month without much fanfare by authorities and local media outlets. However, last week, a dramatic video of the dangerous drill, already viewed by hundreds of thousands of people, sparked widespread alarm about the true purpose of the exercises. A spokesman for the Tampa-based U.S. Special Operations Command cited in media reports downplayed the exercise as merely "routine" training for overseas missions. But more than a few critics say the Obama administration is actually up to no good — potentially even training to impose martial law and overt tyranny on the American people following some sort of crisis."
With the direct involvement of the central military command, conditions foreshadow valid apprehension that the National Defense Authorization Act (NDAA) is ready for widespread rollout.
This trend goes unreported by the press because the narrative of race baiting is the official story that the establishment is ordered to publish. Diversion media is big business. Consolidation of state power is a step towards the eventual merger into a world government. Keeping a dependency population distracted from the core conspirators, who use the military-industrial-security complex as their enforcement arm, is the true story behind the Baltimore disturbance.
Unfortunately, the only script followed by gang members is to burn down their own neighborhoods. A half century of LBJ's social welfare experiment, as a model for upward mobility, produced a plantation for all citizens. With the prospects of expanded martial law, The Psychotic Militarization of Law Enforcement has moved well beyond mere training exercises.
As the Home Land dictatorship tightens the noose on America, a sincere conversation about internal unrest must begin if there is any chance to reverse the lock down environment. More and direct military patrolling should never become normal. Wake up to the Global Gulag  coming to a town you call home.
Several people have asked me recently why I always seem to be writing about the Middle East.  "Why don't you ever write about anything else?"
Of course I write about other stuff — but the Middle East is so much more interesting and entertaining than anything else!  The Middle East is definitely more interesting, entertaining and even weirder than any soap opera, reality show or action flick that Hollywood could ever produce.  Fascinating stuff.
I'm always amazed that so few other Americans aren't just totally fascinated by the Middle East too.  Or even that there isn't at least one daytime soap opera devoted solely to the subject — if for no other reason than that the Middle East has some of the greatest villains of all time!
Take America, for instance.  Our very own Wall Street and War Street are currently starring as top-billing major actors in the Middle East, playing in prime-time roles — as the biggest villains in the script so far too.  America practically invented ISIS, for goodness sakes!  You can't get more villainous than that.
Or can you?
According to journalist Daniel Lazare, "After years of hemming and hawing, the Obama administration has finally come clean about its goals in Syria.  In the battle to overthrow Bashar al-Assad, it is siding with Al Qaeda."  War Street, you've been busted as the Bad Guy — and on national television too! 
Or take Saudi Arabia another shining example of epic villain-a-lishious-ness at its best.  That country has been playing the villain since way back in 1930 — when it invaded the Republic of Yemen for the first time after Yemen actually dared to become a democracy.  Then the Saudi regime went on to help America create Osama bin Ladin, finance the Taliban and dirty their hands with 9-11.  And now the Saudi regime is financing and training ISIS.  Doesn't get more juicy than that.
No, wait, yes it does.  The Saudi regime is now using American-supplied cluster bombs on Yemen.  Juicy soap opera at its best, better even than TMZ — unless of course you are living in Yemen.
And then there is Syria.  What is going on there right now is even better than "One Life to Live".  How many Americans even know who Bashar Assad is?  The poor guy has a couple of corrupt, sleazy relatives that the Saudi, American, Turkish and Israeli regimes have spent the last four years trying to put into power.  Why?  Because power corrupts — so Assad's relatives are already trained to be as corrupt as their sponsors.  How "Dallas" can you get?
And of course Turkey is now in the mix too — just can't keep its hands off of ISIS, the designated "fem fatale" in this reality show.  But Turkey had better watch out.  ISIS is a psychopath and Turkish citizens do not like President Erdogan cheating on them and messing around with her instead.
Or take Iraq — the ultimate reality show.  Outwit, outlast and outplay.  Plus all the principle soap opera characters are there in Iraq too.  You got the lying bitch (mostly America), the BFF (mostly Britain and France), the scheming scoundrel who will stop at nothing to get rich (mostly Bibi Netanyahu) and the struggling anti-hero (mostly Syrians trying to chase ISIS out of Syria) trying to thwart the Bad Guys (mostly ISIS, but with ISIS's secret suppliers Saudi Arabia, Israel, America and Turkey thrown in).
You just gotta love all that plotting, counter-plotting and backstabbing now taking place in the Middle East — such as when General Sisi in Egypt overthrew a democratically-elected government in order to be America's date to the prom.  Or when the Saudi Arabian regime, source of 9-11 and Osama bin Ladin, comes out smelling like a rose and being America's BFF.  Or not.
You want action and drama?  No problem there either.  The Middle East has it all!  America, NATO, Britain and France get together and bomb the crap out of Libya (for her own good), put Al Qaeda in charge of Libya for even more raping and pillaging fun (she asked for it) — but then deserts fair Libya in her darkest hour of need.  And even though Libya is not technically actually in the Middle East, you can still just sit back and watch the fun.
And ditto for Afghanistan.  Lots of action, drama, lies and skullduggery there too — even though it also is not technically located in the Middle East.
And now apparently ISIS (that tramp!) is also off having a hot illicit affair with the American-sponsored neo-Nazi Ukraine regime, also not in the Middle East — but this new daytime drama may soon to be playing on European TV instead — as ISIS slips off to gay Paree after dumping her thug boyfriend in Kiev.
Plus who wouldn't want to hear the exciting story about brave and heroic Palestinians fighting for their freedom — only to be called angry sluts by the American media.  Or how the brave and heroic Yemenis, fighting for their freedom, get bombed back to the Stone Age by the despotic Saudis who still somehow manage to come out as the Good Guys — even after training and financing ISIS.  How do they do that?  How do they just keep getting away with that again and again?  Will they ever get their comeuppance?  Apparently not.  But stay tuned.
And then there is the Israeli regime, staring as the "scheming patriarch" character, forcing America to do its dirty work so it can take over the Middle East.  Bibi Netanyahu is like a Mafia don or the villain on "The Bold and the Beautiful" or "Dark Shadows" — always scheming behind the scenes.  He's like Angelique Bouchard or Sheila Carter.  What's not to love about him?
Why would anybody who loves soap operas and/or reality shows, action movies or even murder-mysteries and thrillers even think of ever not keeping up with events in the Middle East?  Entertainment at its best!
Too bad, however, that more than a million lives have been lost so far in these productions — but, for Wall Street and War Street, that's just one of the costs of being in show business.
"Political Ponerology" is the name given by Polish psychiatrist Andrzej M. Łobaczewski to an interdisciplinary study of the founders (i.e., Karl Marx) and supporters of 20th century totalitarian political regimes. His study utilizes data from psychology, sociology, philosophy, and history to account for the propagation of man's inhumanity to man through such phenomena as terrorism, aggressive war, ethnic cleansing, ostracism, genocide, and despotism:
"As many as 7 million Ukrainians were starved in Soviet Socialist dictator Joseph Stalin's artificial, forced famine in Ukraine in 1932 and 1933. This is approximately the total population of Manitoba, Newfoundland, British Columbia, New Brunswick, Saskatchewan, Nova Scotia, and Prince Edward Island." (Inky Mark, M. P. Dauphin – Swan River House of Commons 2 June 1998, Famine-Genocide in Ukraine 1932-1933)

"Moscow employed the famine as a political weapon against the Ukrainians in the years 1932-1933. The famine was in its entirety artificially induced and organized." (ibid, Investigation of Communist Takeover and Occupation of the Non-Russian Nations of the U.S.S.R p. 35)

"… On one side, millions of starving peasants, their bodies often swollen from lack of food; on the other, soldiers, members of the GPU carrying out the instructions of the dictatorship of the proletariat. They had gone over the country like a swarm of locusts and taken away everything edible; they had shot or exiled thousands of peasants, sometimes whole villages; they had reduced some of the most fertile land in the world to a melancholy desert." (ibid, Malcolm Muggeridge, "War on the Peasants," Fortnightly Review, 1 May, 1933)

"Food is a weapon." (ibid, Maxim Litvinov – Soviet Commissar of Foreign Affairs)
According to the authors of "The Black Book of Communism," Communist and Socialist regimes did not just commit criminal acts but were criminal enterprises in their very essence:
"…all ruled lawlessly and without regard for human life (and) one particular feature of many Communist regimes (was) their use of famine as a weapon. The Bolsheviks had decided to eliminate…any challenge or resistance, even if passive, to their absolute power. This strategy applied not only to groups with opposing political views, but also to such social groups as the nobility, the middle class, the intelligentsia…the clergy…military officers and the police." (pp. xvii, 8-9)
A coalition of atheist pagan Jews (Bolsheviks) and atheist pagan Gentiles (Marxist Communists) systematically stole the personal property of Russians and sexually perverted their children and conditioned them to hate the Trinity, Jesus Christ God Incarnate in particular, as well as their own parents, the Christian church and their homeland.  The sons of Belial undermined and destroyed the traditional family, unleashed a holocaust of abortion, homosexualized culture, desecrated and blasphemed churches, crucified thousands of nuns and priests and in general, committed monstrous crimes against humanity which took the lives of more than sixty-million men, women, and children. For example:
"About 200,000 clergy, many crucified, scalped and otherwise tortured, were killed during the approximately 60 years of communist rule in the former Soviet Union, a Russian commission reported this week. In addition, another 500,000 religious figures were persecuted and 40,000 churches destroyed in the period from 1922 to 1980, the report said. Half the country's mosques and more than half the synagogues were also destroyed" Clergymen were crucified on churches' holy gates, shot, scalped [and] strangled," said Alexander Yakovlev, head of the Commission for the Rehabilitation of the Victims of Political Repression. The commission prepared the report for Russian President Boris Yeltsin. "I was especially shocked by accounts of priests turned into columns of ice in winter," Yakovlev said. "It was total cruelty." (paulbogdanor.com)

"Persecution and martyrdom of Christians under 20th century totalitarianism–mainly of Russian Orthodox Christians under Bolshevism–is by far the greatest crime in all of recorded history….Attempts at "killing the soul" started only months after the Revolution of 1917." Persecution and martyrdom was, "several times greater than the Holocaust in terms of innocent lives brutally destroyed.   It has killed more Christians in a few decades than all other causes put together in all ages, with Islam a distant second as the cause of their death and suffering. And yet it still remains a largely unknown, often minimized, or scandalously glossed over crime." (New Martyrs of the East and Coming Trials in the West, Srdja Trifkovic, OrthodoxyToday.com)
In this light we can understand why Lobaczewskis' original manuscript quickly went into the furnace just minutes before a secret police raid.  In 1984 the manuscript was reassembled, but according to Lobaczewski, its publication was blocked by technocratic globalist Zbigniew Brzezinski.  After half a century of suppression it is finally available.
Though Lobaczewski's study is a clinically accurate description of the nature of human evil it falls into the error of attributing evil to biological causes rather than the sin nature of man.   Despite this failing, Political Ponerology is a shocking account of large scale evil super-heated by hatred of the Holy God and burning with envy and will to power—or what Lobaczewski terms 'ponerogenic processes'  that overtook modern Russia and have overtaken whole societies and nations since time immemorial.
When ponerogenic processes have finally saturated a society's entire ruling class and opposition from morally convicted people has been crushed, then we are dealing with what Lobaczewski calls Macrosocial Evil or a "macrosocial ponerologic phenomenon." (p. 121)
Ponerogenic processes are synonymous with the unfettered, vastly inflamed sin nature of man beginning with inflated pride issuing in covetousness, selfishness, ingratitude, jealousy, resentment and hate, all of which early Church Fathers combined into the cold-blooded vice known as envy.   Thus when 'macrosocial ponerologic phenomenon' has saturated a nation's ruling class and most of its society it means that a tyranny of evil fueled by poneros has overtaken it.   Poneros is:
"The passion which causes evil, the father of death, the first entrance for sin, the root of wickedness, the birth of sorrow, the mother of misfortune, the basis of disobedience, the beginning of shame. Envy

banishes us from paradise….Envy made Joseph a slave. Envy is the death-dealing sting, the hidden weapon, the sickness of nature, the bitter poison, the self-willed emaciation, the bitter dart, the nail of the soul, the fire in the heart, the flame burning on the inside…" (Life of Moses, Gregory of Nyssa, quoted in Death by Envy, Fr. George R.A. Aquaro, p. 74)

"Scripture combines envy with jealousy, covetousness and stinginess, into a single concept that is a manifestation of idolatry (narcissism) of self and belief that there is a limited supply of good." (ibid)
Scripture attributes poneros to the Evil One, the leader of all forces of evil.   The Evil One is the spirit of rebellion and negation, the father of lies, "the adversary" "the accuser,"  "calumniator" and undiluted essence of envy who works through the principle of negation and rebellion in the fallen souls of lawless natural men:
"The evil man out of his evil treasure bringeth forth evil (poneros) things" Matthew 12:35
Poneros  has played a part in human dynamics ever since the Evil One persuaded the envy-bitten Cain to murder his brother Abel, Judas to betray Jesus Christ and the Pharisees to crucify Him, and Saul to suddenly throw his spear at David in a murderous attempt at pinning him to a wall. (1 Sam. 18:11)  In fact, the envy-bitten Saul tried three times to kill David with a javelin (1 Sam. 18:10-11, 19: 9-10) and to bring about David's death by the Philistines. (1 Sam. 18:25)
Poneros is also the spirit animating British philosopher Adam Smith's sophistry, that is, his phony concern postured in sophisticated questions and 'evidence' such as,
"Is having a loving family an unfair advantage?"  "Should parents snuggling up for one last story before lights out be even a little concerned about the advantage they might be conferring?"
"Evidence shows that the difference between those who get bedtime stories and those who don't – the difference in their life chances – is bigger than the difference between those who get elite private schooling and those that don't." (Parents reading to kids blasted as 'unfair,' Joe Kovacs, WND, May, 2015)
Kurt Vonnegut, Jr. captures the spirit of poneros in his brilliantly conceived short story, "Harrison Bergeron,"
"THE YEAR WAS 2081, and everybody was finally equal. They weren't only equal before God and the law. They were equal every which way. Nobody was smarter than anybody else. Nobody was better looking than anybody else. Nobody was stronger or quicker than anybody else. All this equality was due to the 211th, 212th, and 213th Amendments to the Constitution, and to the unceasing vigilance of agents of the United States Handicapper General."   
As a tyranny of poneros had overtaken and led to the degradation and implosion of ancient Greek society, an exploration of Greek thought with regard to types of envy will prove enlightening. The first type is 'zelos,' a kind of envy stirred up by any perceived superiority (inequality).  In the poem, 'Work and Days,' Isocrates presents the spirit of zelos as "with grim face and screaming voice, who delights in evil" and causes Decency and Respect to flee. (1)  The anonymous author "Michael Swift" warns of this very thing in a widely circulated article called "Gay Revolutionary."  In prose that chills the spine Swift warns the envied straight community that the men of Sodom shall be victorious,
"..because we are filled with the ferocious bitterness of the oppressed who have been forced to play seemingly bit parts in your dumb, heterosexual shows throughout the ages…We too are capable of firing guns and manning barricades of the ultimate revolution….Tremble, hetero swine, when we appear before you without our masks."  (Spirit Wars: Pagan Revival in Christian America, Peter Jones, p. 255)
Empowered by spineless, accommodating jellies throughout our seminaries, pulpits, government and courts, the envy-bitten men and women of modern Sodom maliciously terrorize Christian bakers, florists, bed and breakfast owners and other decent, law-abiding straight males and females, forcing them to either submit or be crushed even as the men of Sodom openly rape the souls and bodies of their sons and daughters in churches, schools, and elsewhere. (Envy and the Greeks: A Study of Human Behavior, Peter Walcot, pp. 2-3 from Death by Envy, Fr. George R. A. Aquaro, p. 12)
As the Holy Triune God is the "moral monster" responsible for the poor choices, weaknesses, sin nature and failures of the self-pitying, self-absorbed and envy-bitten, zelos is also the spirit behind the 'murder' of the Christian God, the closing off of the supernatural dimension and the Way to Paradise with the requisite suppression of His Revelation to man, the miracle of Special Creation, Original Sin, Moral Law, immutable Truth, judgment, and hell. Thus zelos is the lying, hateful, intolerant spirit behind the elevation of evolutionary scientism above the inerrant Word of God.
Zelos animates back-stabbing gossip, slander, snooping, spying, tale-bearing, the politics of personal destruction as well as special rights and privileges for the so-called oppressed (envy-bitten).  Zelos demands redistribution of wealth, egalitarian sameness issuing in loss of gender identity (i.e., mother, father, husband, wife) in favor of gender-neutral terms such as 'partner.' It demands same-sex marriage, absolute inclusion and tolerance, 'legalized' illegal immigration, the mandated sexualization and perversion of our youth by pan-sexual and omni-gendered sexologists, and a hob-nailed boot viciously crushing the faces of envied "oppressors."
Morally, zelos is the venom behind America's reigning Pharisaic legalism: political correctness, hate crime laws, speech codes, gender equality, economic equality, and sensitivity training.  In 'political' terms, green-eyed zelos is the spirit of green multiculturalism, green ecology, green sustainability, green 'family planning,' green global warming/cooling/change, green socialism and green diversity.
In "Diversity': The Idol of Academia," Jack Kerwick describes diversity as a 'god' that is as educationally invidious as it is false:
"Diversity" is not just a good in the academic world. It is the supreme good, the one good before which all other considerations must yield…."cultural diversity" not only doesn't correspond to a rise in intellectual diversity; it invariably corresponds to a rise in political uniformity. This is crucial, for the promotion of "cultural diversity" is nothing more or less than the promotion of a left-wing ideological agenda."  (June 26, 2014 Jack Kerwick, Front Page Magazine)
Zelos in its every malignant, sadistic permutation is the green-eyed spirit behind left-wing ideology and its' totalitarian fantasy:
"Socialism is a philosophy of failure, the creed of ignorance, and the gospel of envy, its inherent virtue is the equal sharing of misery." (Winston Churchill, British orator, author and Prime Minister during World War II, 1874-1965)

"When I say that Marxism is based on envy, I mean that the glorious revolution of the proletariat…was really a promise to put a final end to all the conditions that make for envy." (Joseph Epstein, author and former editor of The American Scholar, from Truths about Socialism, Coral Ridge Ministries, p. 66)
After zelos come philotimia and hybris.   In Greek mythology, philotimia is narcissism–love of self, love of attention, love of self-affirmation, love of self-gratification– while hybris is the arrogance, insolence, contempt, insult, shame, hatred and mistreatment of human objects of envy by a sadistic narcissist. In Greece, philotemia and hybris were on display when the gods and their earthly counterparts punished inferior 'subhumans' for usurping their authority as well as when they struggled amongst themselves for positions of primacy.   In America, philotimia and hybris are visible when America's left-right 'ruling class' god-men try to destroy each other in their vicious power struggles among themselves. These two green-eyed monsters, philotemia/hybris are on display whenever the god-men's lapdog media engage in vicious psychological bullying and other malicious forms of mistreatment of stupid, unevolved hominids –the hard-working middle class, especially the Tea Party and God-fearing orthodox Christians and faithful Jews—the so-called oppressors.
Philotimia/hybris is also the spirit animating the intolerant, hateful attitudes of evolutionary theologians toward defenders of the Revealed Word of God beginning with the Genesis account of creation ex nihilo.
Phthonos is the fourth type of envy/covetousness.  Phthonos seeks to deprive envied 'other' of possessions, honor, status, spiritual gifts and virtues.  Phthonos for example, is the diabolical Darwinian reductionism of man in his Creator's spiritual image to ape.  It is the green-eyed totalitarian spirit of Agenda 21 together with save the earth and re-wilding schemes that elevate crocodiles, trash fish, and other creatures above the welfare of human beings. Phthonos animates carbon footprint schemes, population control plans, passive euthanasia (refusal of health care to targeted Obama care recipients), the attempted theft of Bundy's ranch and other private property and resources.  Phthonos is driven not just to ostracize and confiscate but to use psychological manipulation (i.e., lies, false guilt, slander, propaganda, scape-goating) and other terroristic force to take or deprive 'other' of whatever is coveted/envied.
Phthonos will even drive a man (i.e., Cain) to murder his own brother, to "murder" the Holy God (i.e., Nimrod, Karl Marx) and Jesus Christ God Incarnate (Nietzsche).
After ancient Greece had been overtaken by the spirit of poneros, the egalitarian, collectivist, or leveling impulse served to help relieve an envy-torn culture by leveling all men down to the lowest common denominator.  This was enforced by character destruction and the threat of ostracism.
"…one had to watch not only the malevolent actions of envious friends and enemies, but the very real threat of ostracism by the democratic community.  Philanthropy had much less to do with (love of man) as it had with….avoiding other people's phthonos of one's success."  (Death by Envy, p. 14)
The fifth type of envy is vaskonia or Evil Eye (ophthalmos poneros) and means something even more malignant than phthonos.    Vaskonia bespeaks an evil spirit associated with demonic possession and the malign touch or glance of which leaves a soiled imprint and implies instant victimization and death.   Vaskonia is inherently sudden, meaning one wrong word, one wrong expression, or the impulse of a moment is all it takes to become the victim of the Evil Eye.
As a whole, Scripture combines envy with hatred of the Holy God and one's brother, which means that there can be no love whatsoever where there is envy and hatred in one's heart.
Today increasing numbers of Americans at every level of society, on both left and right, Christian and secular, are controlled by their passions unfettered from the restraint of transcendent moral law.   Adding to the problem are culturally relevant church models attended by thousands of Americans that cater to felt-needs and self-indulgent emotional feel-goodism (2 Tim. 4: 1-220).  Thus America is "a nation ruled by its passions," said Reb Bradley, author of "Born Liberal Raised Right."  This is why  heinous acts,
"…of casual disregard for life, unheard of fifty years ago, have become a familiar item on the evening news; students killing classmates, children murdering their playmates….these gruesome crimes are merely symptomatic of a breakdown of moral fiber…"  ( pp. 2-3)
The most frightening aspect of America's descent into moral imbecility, narcissism, heresy, apostasy, pathological lying, and lawlessness is that our society is being overtaken by "ponerological processes."   Through the White House, State Department and other federal agencies, legislatures, media, Hollywood, courts, academia, pentagon, seminaries and even pulpits, the spirit of poneros is encompassing our society, suppressing and demonizing orthodox Christians, faithful Jews and other morally informed people, and overspreading our nation with a "macrosocial ponerologic phenomenon."  This will lead inevitably to a tyranny of evil, persecution and martyrdom:
"The New Martyrs' example and their legacy is precious, because in this, 21st century, it will be the turn of Western Christians to experience martyrdom. In Western Europe they will be persecuted by the unholy alliance between the postmodern, Christophobic velvet totalitarianism of the therapeutic hyper-state, and a resurgent Islam which already accounts for a quarter of all newborns in France. In the United States they will be persecuted for refusing to accept the destruction of the moral foundation of the society, currently epitomized by abortion, by "gay marriage," and by the ever-expanding speech and thought codes. Instead of being thrown to the lions or sent to Siberia, the resisters will be subjected–by some monstrous mechanism devised by an ever more activist judiciary–to the mandatory "sexual diversity orientation sessions," or feminist-led pro-abortionist "right-to-choose education workshops," or "immigrant rights sensitivity training," after which the continuing refusal to recant will lead to compulsory "therapy" and forced medication. This scenario is not farfetched on either side of the Atlantic. Western Christians should be prepared for martyrdom."  (ibid, Srdja Trifkovic)
Judgment
In "Idols for Destruction" Herbert Schlossberg proposes that we use idolatry as a framework for comprehension of the evil and persecution sweeping over and through our post-Christian society. (p. 34)   The biblical explanation for moral imbecility and narcissism in connection with the end of society resides in the concept of judgment upon an idolatrous people (Ro. 1:28-32):
"Certain men, the children of Belial, are gone out from among you…saying, Let us go and serve other gods, which you have not known…"   (Deut. 13: 13; Judges 19: 22, 20:13; 1 Sam. 1:16, 2:12, 10:27, 25:17, 25:25, 30:22; 2 Sam. 16:7, 20:1, 23:6; 1 Kings 21:10, 21:13; 2 Chron. 6:15, 13:7)
Scripture depicts a societies' people as either having submitted themselves to the Triune God or else as idolaters (sons of Belial) who having rebelled against Him have been delivered by Him over to worthless, useless, hardened, loveless minds.  This is how the Old Testament portrays Israel.  Israel had become an evil nation of idolaters fully deserving the judgment the Lord brought against it.  Its' rebellion was accompanied by a turning to idols (which can also be idols of mind such as scientism and evolutionary cosmogonies) and this idolatry brought the nation to it's' end.
The Decalogue shows that the beginning of idolatry is pride (preference for self over the Holy Trinity and neighbor). The will of the proud man is not in submission to the Trinity but self, thus having made an idol out of himself he assumes he possesses honor and rights. This is why pride leads to contempt for truth, law, wisdom, norms, authority, standards, rules, institutions and other people in combination with any or all of the following vices: pathological lying, treachery, murderous thoughts, gluttony, greed, covetousness, lust, hate, cheating, promiscuity, sadism, sodomy, pederasty, pedophilia, adultery, theft and the dehumanization of other people resulting in psychological and physical slavery, population control schemes, abortion, brutality, terror, mass-murder (genocide) and man-made famines.
In the final analysis, malice and envy towards the Holy Trinity compels man to destroy creation and to annihilate his God-given soul/spirit by imagining himself as 'one' with the evolving universe of matter and energy. This is the definition of damnation, said Fr. Aquaro. Hell is not a punishment meted out by a hateful Holy God as some would think, but an absolute refusal of a pardon granted all mankind. It is impossible to receive good from a person one envies, and so it is that one cannot be saved if one resents the Holy Triune God. This is the message of the Prodigal Son in Luke 15:11-32 when the elder brother refused to enter the house upon his brother's return. It is also the underlying meaning of CS Lewis's pointed observation that the door to hell will be slammed and locked from inside:
"The man wakes from the final struggle of death, in absolute loneliness…Not a hint, not a shadow of anything outside his consciousness reaches him…Soon misery will beget on his imagination a thousand shapes of woe, which he will not be able to rule, direct, or even distinguish from real presences." (C.S. Lewis: George MacDonald, an Anthology, p. 61)
1. Death by Envy, Fr. George R.A. Aquaro
Why are stocks still flying-high when the smart money has fled overseas and the US economy has ground to a halt?
According to Marketwatch:
"For the eighth week in a row, long-term mutual funds saw more money flowing out of U.S. stocks and into international stocks, according to the Investment Company Institute……For the week ended April 22, U.S. stocks saw $3.4 billion in net outflows from long-term mutual funds…For the year to date, net outflows for U.S. stocks are $13.79 billion, while inflows for international stocks are $41.12 billion.

Those figures, however, don't count exchange-traded funds. In April alone, mutual funds and ETFs that focus on international stocks saw $31.8 billion in net inflows, while U.S.-focused funds and ETFs shed $15.4 billion, according to TrimTabs Investment Research." ("Why U.S. stocks are near highs even as fund investors flee", Marketwatch)
So if retail investors are moving their cash to Europe and Japan (to take advantage of QE), and the US economy is dead-in-the-water, (First Quarter GDP checked in at an abysmal 0.1 percent) then why are stocks still just two percent off their peak?
Answer: Stock buybacks.
The Fed's uber-accommodative monetary policy has created an environment in which corporate bosses can borrow boatloads of money at historic low rates in the bond market which they then use to purchase their own company's shares.  When a company reduces the number of outstanding shares on the market, stock prices move higher which provides lavish rewards for both management and shareholders.  Of course, goosing prices adds nothing to the company's overall productivity or growth prospects, in fact, it undermines future earnings by adding more red ink to the balance sheet. But these "negatives" are never factored into the decision-making which focuses exclusively on short-term profits. Now get a load of this from Morgan Stanley via Zero Hedge:
 "In 2014, the constituents of the S&P 500 on a net basis bought back ~$430Bn worth of common stock and spent a further ~$375Bn on dividend payouts. The total capital returned to shareholders was only slightly less than the annual earnings reported. On the fixed income front, the investment grade corporate bond market saw a record $577Bn of net issuance in 2014. While the equity and bond universes don't overlap 100%, we think these numbers convey a simple yet important story. US corporations have essentially been issuing record levels of debt and using a significant chunk of their earnings and cash reserves to buy back record levels of common stock."  ("Buyback Bonanza, Margin Madness Behind US Equity Rally", Zero Hedge)
So corporations are borrowing hundreds of billions of dollars from investors through the bond market. They're using this cheap capital to repurchase shares in order to boost skyrocketing executive compensation and to line the pockets of their shareholders. At the same time, they are weakening the capital structure of the company by loading on more debt.  (It's worth noting that "highly rated U.S. nonfinancial companies" are now more leveraged than they were in 2007 just before the crash.)
This madcap buyback binge has gotten so crazy, that buybacks actually exceeded profits in two quarters in 2014. Here's the story from Bloomberg:
"Companies in the Standard & Poor's 500 Index really love their shareholders….Money returned to stock owners exceeded profits in the first quarter and may again in the third. The proportion of cash flow used for repurchases has almost doubled over the last decade while it's slipped for capital investments, according to Jonathan Glionna, head of U.S. equity strategy research at Barclays Plc.

Buybacks have helped fuel one of the strongest rallies of the past 50 years as stocks with the most repurchases gained more than 300 percent since March 2009." (Bloomberg)
But maybe we're being too pessimistic here. Maybe stocks would have risen anyway due to record high earnings and improvements in the economy. That's possible, isn't it?
Nope. Not according to Morgan Stanley at least. Check it out:
"Since 2012, more than 50% of EPS growth in the S&P 500 has been driven by buybacks and growth ex-buybacks has been a mere 3.3% annualized. (EPS: Earnings Per Share)
"More than 50% "!  There's your market summary in one damning sentence. No buybacks means no 5-year stock market rally. Period.  If it wasn't for financial engineering and the Fed's easy money, stocks would be in the same general location as the real economy, circling the plughole, that is.
What's so frustrating about the present phenom is that the Fed knows exactly what's going on, but just looks the other way.  So while the stock bubble gets bigger and bigger,  CAPEX –which is investment in future productivity and growth– continues to deteriorate, GDP drops to zero, and demand gets progressively weaker. Shouldn't that warrant a rethinking of the policy?
Heck, no. The Fed is determined to stick with the same lame policy until hell freezes over. Whether it works or not is entirely irrelevant.
Now take a look at this eye-popper from Wolf Street:  "GE, in order to paper over a net loss of $13.6 billion and declining revenues in the first quarter, said on April 10 that it would buy back $50 billion of its own shares." (Wolf Street)
I can't tell you how many times I've read similar stories in the last couple years.  The company's revenues are shrinking, they're losing money hand over fist, and what do they do?
They announce they're going to buy back $50 billion of their own shares.
What a joke. And it doesn't stop there. The Fed's policies have also ignited a flurry of activity in margin borrowing. This is from CNBC:
"NYSE margin debt rose to an all-time high in March, according to recently released data from the stock exchange….NYSE margin debt sat at $476.4 billion, up from $464.9 billion at the end of February..(Note: That's $95 billion more than 2007 at the peak of the bubble.)
Margin debt is created when investors borrow money in order to buy stocks. If an investor buys $100 worth of stocks with $50 in capital, that individual has $50 of margin debt outstanding. Since margin debt provides leverage, it amplifies gains, but also increases the risk to an investor." ("What record-high margin debt means for stocks", CNBC)
More borrowing, more risk taking, more financial instability. And it's all the Fed's doing. If rates were neutral, then prices would normalize and CEOs would not be engaged in this reckless game of Russian roulette. Instead, it's caution to the wind; just keep piling on the debt until the whole market comes crashing down in a heap like it did six years ago. And that's the trajectory we're on today, in fact,  according to TrimTabs Investment Research, February saw buybacks in the amount of $104 billion, " the largest monthly figure since these flows were first tracked 20 years ago. "
So things are getting worse not better. Bottom line: The Fed has led the country to the cliff-edge once again where the slightest uptick in interest rates is going to send the economy into freefall.
But why? Why does the Fed keep steering the country from one financial catastrophe to the next?
That's a question that economists Atif Mian and Amir Sufi answer persuasively with one small chart. Check it out:
"Here is the distribution of financial asset holdings across the wealth distribution. This is from the 2010 Survey of Consumer Finances:
The top 20% of the wealth distribution holds over 85% of the financial assets in the economy. So it is clear that the direct income from capital goes to the wealthiest American households." (Capital Ownership and Inequality, House of Debt)
Why does the Fed create one bubble after the other?
Now you know.
"The sand beneath our feet is saturate with blood of martyrs; and these rifted stones are awful witnesses against a people whose pleasure was the pain of dying men." Cavalieri, in "Michael Angelo: A Fragment",  Henry Wadsworth Longfellow
The Mayweather-Pacquiao fight is coming up and regardless of the result Mayweather will be millions of dollars richer than he is today.  Tickets printed at prices of $1,500 to $7,500 and are being scalped in the six figure range.  Mayweather recently voiced a typical Black attitude when he complained that his current net worth of $275 million would be in the billions if he was White. Read here. It is very difficult to please people who are void of gratitude.
America's Black population has been primed for resentment for the past several decades.  Slavery has been publicized with the same vigor as the Holocaust and has been used to indict succeeding generations for prejudices and actions they neither harbor nor approve.
Invariably missing in the racial dialogue is the inordinate statistical difference in the Black crime rate which is about 7 times higher than the White population.  The American press never publishes the correct figures instead it presents the public with a destructive distortion.
For every Black killed by a White person 18 Whites are killed by Blacks.  When the Black crime rate Is adjusted for population the figure 7 times higher rises to an astounding 50 times higher. Read here.
The Neocon owners of the American press and media seem devoted to inciting Black citizens to riot. See current unrest in Baltimore here.  Their coverage is not only biased but blatantly fosters a view of the Black condition that is false.  Pat Buchanan writes, "We are now half a century on from the Civil Rights Act of 1964. African Americans have risen out of poverty and the working class to become successes as actors, artists, athletes, executives, politicians, TV anchors, journalists, scholars, generals, authors, etc."
In spite of the tyrannical legislation that mandated Black equality the Black race has steadily progressed.  The progress is never recognized because the press and Black leaders falsely create the impression that prejudice is keeping then from realizing success.
Sadly, a larger portion of American Blacks remain convinced that the White population is their enemy.  Instead of gratitude they harbor a feeling that killing or stealing from a White person is a badge of honor.  As long as their leaders and the powerful American press cultivate this attitude peace will be impossible.
Society views Jewish Americans and Black Americans sympathetically as oppressed and suffering races – the Jews from the Holocaust and the Blacks from Slavery. Both of these archaic tragedies have been used to create sacrosanctity.  This eminence makes honest discourse impossible and allows racial problems to fester. That this attitude has been created with ulterior motives by our press and media and power hungry Black and Jewish leaders does not alter reality.  The hatred for American society is very real.
Blacks and Jews are pragmatic and they use their power despitefully against a system that has been their benefactor.  Until truth begins to permeate the current scene personal threats and riots will be used to further bleed a benevolent system.
As America continues to digest the riots in Ferguson, Missouri, and the current riots in Baltimore it is interesting to note that our nation has a history of violent behavior that goes back to the founding era!
In the mid-Seventeenth Century before the America Revolution, Britain claimed ownership of the colonies and the right to levy taxes ostensibly to cover the cost of protecting the colonies.
The right to tax was upheld by most of the members of Parliament and by some colonial leaders; but to the citizens, who had created civilization in the New World, taxation without representation was anathema.
There were strong feelings involved in this conflict.  Colonial citizens wanted and thought they deserved some independence while in Britain the Parliament was affronted that their dominion was being challenged.
With help from a stirring oratory by young Patrick Henry an angry resistance developed against a British tax called the Stamp Act.  Though the potential taxes collected under the act would probably have been insignificant the act of levying this tax created suspicions of tyranny that aroused freedom-loving citizens.  British troops had been left in the colonies following the Seven Year War . and the presence of these troops contributed to as barrage of conspiracy theories that swept through the colonies.
According to Robert Middlekauff's  book "The Glorious Cause"  fighting between factions in Massachusetts had already been vicious before the passage of the Stamp Act; "clubs, bricks, stones, and fists" were instruments of warfare. The new affront to their freedom solidified these mobs against the common enemy and put British agents in the colonies in danger.  Andrew Oliver supposedly appointed as a Distributor of Stamps in Massachusetts was one of these men.
It was rumored that Oliver stood to profit from the Stamp Act this incensed the mob which created an image of Oliver and beheaded it in front of his house.  They burned the beheaded image and proceeded to break all of the windows in the house.  There was a call to find Oliver and kill him.  They searched his house but he had already fled.  Frustrated, they broke up his furniture.  It turned out that Oliver's appointment had not yet arrived from Britain and he promised to resign as soon as it did.
A few day later another British agent, Thomas Hutchinson, came under the ire of the mob.  He was related to Oliver and was considered brave and proud.  His house was big and luxurious.  Seeking to humble him the mob patiently destroyed his beautiful home.  Middlekauff writes, "Virtually everything moveable within was destroyed or stolen – papers, plate, furniture, clothing, and sterling – and what could not be moved – walls, partitions, and roof – were severely battered.  The handsome cupola was cut off, a demolition that took three hours, and much of the slate roof was pulled down."  The wrecking crew worked until dawn and when they were finished a part of the roof and several brick walls were all that survived.
United States of America was founded by immigrants coming from tyrannical regimes in Europe.  They found freedom in the new world.  Freedom was the object of the great sacrifice necessary to travel to the new world.  It was the ultimate jewel.  The loss of freedom was fresh in the minds of these hardy people and when any sign of superiority reared its ugly head they were quick to react in violence.
Though the government was often dishonest with the Indian population it was the citizens themselves who often defied the proscribed borders and settled land that was designated for the Indians.
Policemen played a minor role in Colonial culture.  This, coupled with an action oriented populace allowed frequent rioting.  In his book "Rioting in America" Paul Gilje records a litany of colonial riots.
In 1677 a group of fishermen in Marblehead, Massachusetts captured two Indians they planned to barter for property the tribe had stolen from them while they fished off the shores of Maine.  When they brought the Indians into Marblehead Indian hating housewives stoned them to death and cut off their heads.
War and violent behavior has been common to every civilization.   When opposing perspectives meet each finds truth and justice in their view. Humanistic atheism has a perspective that conflicts with Theonomic Christianity.  This battle is currently raging in the world
Human beings are maligned by sin.  Sin causes us to make improper decisions and to react with anger when our ideas and plans are challenged.  We really do not want to obey God, instead we want to be God and decide for ourselves what is right and wrong.  Sin is ubiquitous; it can be seen in Christians as well as pagans.  Sin leads to the creation of opposing religions and plants the seed for war and strife.
Our hope is in the progress of Christianity in the world; more and more people must view the world from a Christian perspective.  When God brings in His harvest and Christians begin to obey Him by making His Law the basis for civil behavior the world will have a chance at peace.  There are encouraging signs in China where a Christian revival is challenging the Communist government.  Read here.
As the Twenty-First Century progresses the White population of the United States of America is surprisingly placid.  Violence seems to be the domain of American imperialism, of Blacks, and of the nation's local police forces.
War has resulted in a serious potential loss of freedom but neither the loss of freedom nor the wars have had much effect on our way of life.  While are military forces are killing thousands of civilians, destroying property, and creating chaos in the Middle East, life at home goes on with little notice.
Both the Black and the White population suffer from the absolute authority now vested in our police.  It is more noticeable in Black communities because crime is more common.  Blacks protest but Whites remain silent.  Black citizens are a danger to White Americans and most are willing to put up with police despots for protection.
From being keepers of the peace policemen have become unequivocal enforcers of the law.  They are no longer responsible for using reasonable judgment.  A mere traffic violation can escalate into an arrest and even a death.  Innocent civilians are unnecessarily ordered about by policemen and charged with crimes if they disobey.  This kind of arrogance produces resentment.
Our problem with police officers comes from the basic rules that govern their behavior.  In another era they were called peace officers and were vested with the responsibility of maintaining a just and peaceful society.  Today they are law enforcement officers vested with the responsibility of enforcing the law.  The difference is quite substantial: enforcement has a strong arm connotation while peace is conciliatory.
In the presence of a police officer citizens have no rights. They are the consummate dictators whose every word must be immediately obeyed.  Failure to obey results in arrest and handcuffs.  This attitude comes from their leadership.  The police are taught to demand acquiescence.
It is no longer the duty of police to protect citizens; their duty is to arrest law breakers.  This is the reason savvy lawyers advise us to call the police only under the most dire conditions.
Suicide by police has become a recognized procedure.  Police will shoot first and ask questions later.  Point a gun at a policeman and you will be killed in a hail of bullets.
When policemen enter your home they may make a note of a theft or a burglary but they will also arrest you if they find any breach of current legal standards and since they know more about the law than most citizens you are at a disadvantage.
Policemen are paid to be public servants and it is time they are taught to respect innocent civilians.  Convicted criminals have lost their right to be free but innocent civilians have not; Black or White, they should be treated with respect even when minor violations are involved.
They are public servants they are not dictators.  Even though we have so many laws there can be reason to arrest almost anyone, the general public should always be treated with respect.  Necessary instructions should be obeyed but requests should be courteous and reasonable.
If law and order is ever to return to our society the police must regain the respect of the general public.
Part I
Saudi Arabia has been dominating the Middle Eastern news recently. Its bombing of the Shia Houthis in Yemen, supported by Washington, and its ambivalent stand on ISIS, concealed in Washington, should raise questions about the nature and long-term ambitions of the desert kingdom. On those key issues there is an apparent conspiracy of silence in the American mainstream media and the policy-making community.
Saudi Arabia, the most authentically Muslim country in the world, is a polity based on a set of religious, legal, and political assumptions rooted in mainstream Sunni Islam. To understand its pernicious role in the ongoing Middle Eastern crisis, and to grasp the magnitude of its ongoing threat to America's long-term strategic interests and security, we should start with the early history of that strange and unpleasant place.
MUHAMMAD IBN ABD AL-WAHHAB was born in central Arabia over three centuries ago, but his legacy is alive and well. Wahhab was a zealous Muslim revivalist who lived in the period of the Ottoman Empire's early decline. He felt that Islam in general, and Arabia in particular, needed to be spiritually and literally re-purified and returned to the true tenets of the faith. Like Islam's prophet he married a wealthy woman much older than himself, whose inheritance enabled him to engage in theological and political pursuits. His Sharia training, combined with a brief encounter with suffism – which he rejected – produced a powerful mix. From the suffis he took the concept of a fraternal religious order, but rejected initiation rituals and music in any form. He also condemned the decorations of mosques, however non-representational, and sinful frivolities such as smoking tobacco. This Muslim anabaptist rejected veneration of saints and sites and objects connected with them, and gave rise to a movement that sees itself as the guardian of true Islamic values. His ideas were espoused in the Book of Unity which gave rise to the name of the movement, al-Muwahhidun, or Unitarians.
By the middle of the 18th century Wahhab, like Muhammad eleven centuries earlier, found a politically powerful backer for his cause. In 1744 he struck a partnership with Muhammad ibn-Saud, leader of a powerful clan in central Arabia, and moved to his "capital," the semi-nomadic settlement of ad-Dir'yah (Riyadh). Since that time the fortunes of the Wahhabis and the Ibn Said family have been intertwined. Under ibn-Saud's successor Abdul-Aziz, the Wahhabis struck out of their desert base at Najd with the fury unseen in a millennium. In what looked for a while like the repetition of Muhammad's and the Four Caliphs' phenomenal early success a millennium earlier, they temporarily captured Mecca and Medina, marched into Mesopotamia – forcing the Ottoman governor to negotiate humiliating terms – and invaded Syria.
This was an unacceptable challenge to the Sultan, the heir to the caliphate and "protector of the holy places." In 1811 he obtained the agreement of Ali Pasha, Egypt's de facto autonomous ruler following Napoleon's withdrawal, to launch a campaign against the Wahhabis. After seven years they were routed. Later in the century, however, the sect revived under Faysal to provide the focus of Arab resistance to the Ottoman Empire, which they considered degenerate and corrupt.
In 1902 a daring and bellicose prince of the ibn-Saud family, named after Abdul-Aziz "the warrior," returned from exile with 40 horsemen and took control of Riyadh. He exploited the terminal weakness of the Ottoman Empire, soon to be embroiled in revolution and beset by external threats to its crumbling empire in the Balkans and Libya. Fired by the spirit of Wahhabism, Abdul Aziz embarked on a campaign to recover control over the whole of Arabia. In 1912 the Wahhabi revival prompted the founding of a religious settlement at Artawiyah, 300 miles north of Riyadh, under the auspices of theIkhwan, the Brotherhood. This was a stern Arabian variety of Plymouth, a Muslim New Jerusalem in which people were dragged from their homes and whipped for failing to attend Friday prayers.
IN THE CHAOTIC YEARS after the demise of the Ottoman Empire the Ikhwan proved to be an able and fanatical fighting force, securing victory for Ibn Saud, their leader and the founder of the present royal dynasty. In 1925 they carried out Ibn Saud's order that all revered burial sites in Mecca and Medina be destroyed, including the "heavenly orchard" in Medina, where relatives and many early companions of Muhammad were buried. In 1926 they proclaimed Abdul-Aziz the King of Hejaz. Within a decade he had united the rest of Arabia and imposed the Wahhabist view of the world, man, law, and Allah, on most of the peninsula.
It is incorrect to say that the Wahhabi movement is to Islam what Puritanism is to Christianity, however. While Puritans could be regarded as Christianity's Islamicists sui generis with their desire to turn Christianity into a druly scriptural, literalist theocracy, Wahhabism is unmistakably "mainstream" in its demand for the return to the original glory of the early Islamic Ummah. Their iconoclastic zeal notwithstanding, the Wahhabis were no more extreme or violent than the models for Islam – the "prophet" and his companions – have been in all ages and to this day.
THE HEIRS OF ABDUL WAHHAB are still heading the Saudi religious establishment. They resisted the introduction of "heathen" contraptions such as radio, cars, and television, and relented only when the King promised to use those suspect mediums to promote the faith. They stopped the importation of all alcohol, previously sold to foreigners (1952), and banned women driving motor vehicles (1957). The Kuran and Sunna are formally the country's constitution and the source of its legal code. The original sources of Islamic orthodoxy – the Kuran and Hadith – provide ample and detailed evidence that Saudi Arabia is as close as we can get to an Islamic state and society. The State Department report on human rights in the Kingdom of Saudi Arabia published 15 years ago offers an accurate glimpse of that vision in action:
Freedom of religion does not exist. Islam is the official religion and all citizens must be Muslims. Neither the Government nor society in general accepts the concepts of separation of religion and state, and such separation does not exist. Under Shari'a conversion by a Muslim to another religion is considered apostasy. Public apostasy is a crime punishable by death -if the accused does not recant. Islamic religious education is mandatory in public schools at all levels. All children receive religious instruction… Citizens do not have the right to change their government. The Council of Senior Islamic Scholars… reviews the Government's public policies for compliance with Shari'a. The Government [views] Islamic law as the only necessary guide to protect human rights. There is legal and systemic discrimination based on sex and religion.
Nothing has changed since: the Kingdom of Saudi Arabia is the most intolerant Islamic regime in the world. While the Saudis continue to build mosques all over the world, tens of thousands of Christians among the millions of foreign workers from Asia, Europe and America must worship in secret, if at all. They are arrested, lashed or deported for public display of their beliefs. The Saudi religious police, known as the Committee to Promote Virtue and Prevent Vice, continues to routinely intimidate, abuse, and detain citizens and foreigners. In 2002 they pushed girls escaping from burning school buildings back into the inferno and certain death because they did not have their heads properly covered. Its detainees are routinely subjected to beatings, sleep deprivation and torture. Punishments include flogging, amputation, and public execution by beheading, stoning, or firing squad – over 50 were performed so far this year.
Women are second class citizens: according to the CIA world factbook, 82.2% of females are literate, in comparison to 90.8% literacy rates in males. The testimony of one man equals that of two women, and female parties to court proceedings must deputize male relatives to speak on their behalf. Women are not admitted to a hospital for medical treatment (often for wounds resulting from domestic violence) without the consent of a male relative. In public a woman is expected to wear an abaya (a black garment that covers the entire body) and to cover her head and face. Daughters receive half the inheritance awarded to their brothers. Women must demonstrate Sharia-specified grounds for divorce, but men may divorce them without giving any cause. In addition women must not drive cars, must not be driven except by an employee, or husband, or a close relative, and even then must not occupy the front seat. Women may study abroad if accompanied by a spouse or an immediate male relative. Women may own a businesses, but they must deputize a male relative to represent it.
Political detainees commonly are held incommunicado in special prisons during the initial phase of an investigation, which may last weeks or months, without access to lawyers. Defendants usually appear without an attorney before a judge, who determines guilt or innocence in accordance with Shari'a standards. Most trials are closed, and crimes against Muslims receive harsher penalties than those against non-Muslims. A sentence may be changed at any stage of review, except for punishments stipulated by the Koran.
The only expanding industry in Saudi Arabia is that of Islamic obscurantism. Some examples are grotesque: in 1966 the Vice-President of the Islamic University of Medina complained that Copernican theory was being taught at Riyadh University; it has been banned ever since. Three hundred years after the Christian theologians had to concede that the Earth went around the Sun, the geocentric theory was reaffirmed in the centers of Saudi learning. Segregation of the sexes at schools is set at age nine, which is the age for girls to start to wear the veil.
The opinions of the ullema are the only internal check and balance on the ruling family. Five Saudi Islamic universities produce thousands of clerics, many more than will ever be hired to work in the country's mosques. Thousands end up spreading and promoting Wahhabism abroad. The King of the Saudis remains their Imam. He and the Wahhabi religious establishment see it as their sacred duty and purpose to evangelize the world. The petro-dollar windfall has paid for the construction of some ten thousand mosques and "Islamic centers" in the United States and other parts of the world. All along, needless to say, no churches (let alone synagogues) can be built in Saudi Arabia, and all non-Muslim religious practice is strictly forbidden.
Read more
Once upon a time, the famous criminal Willie Sutton was asked why he robbed banks, and his response was simple, eloquent, and humorous: "Because that's where the money is." Well, soon that adage may be proven untrue. What exactly is the meaning of legal tender? In order to place money in its proper perspective, examine what the U.S. Treasury says.
"The pertinent portion of law that applies to your question is the Coinage Act of 1965, specifically Section 31 U.S.C. 5103, entitled "Legal tender," which states: "United States coins and currency (including Federal reserve notes and circulating notes of Federal reserve banks and national banks) are legal tender for all debts, public charges, taxes, and dues."
Now one might reasonably expect that conducting cash transactions would be guaranteed by the full weight and protection of the Federal Government. Such an assumption would be false, since the Banksters operate as a power beyond the law. The Zero Hedge report in Largest Bank In America Joins War On Cash, reveals a frightening trend.
"The war on cash is escalating. Just a week ago, the infamous Willem Buiter, along with Ken Rogoff, voiced their support for a restriction (or ban altogether) on the use of cash (something that was already been implemented in Louisiana in 2011 for used goods). Today, as Mises' Jo Salerno reports, the war has acquired a powerful new ally in Chase, the largest bank in the U.S., which has enacted a policy restricting the use of cash in selected markets; bans cash payments for credit cards, mortgages, and auto loans; and disallows the storage of "any cash or coins" in safe deposit boxes."
There is only one conclusion that can be drawn from such an anti-cash sentiment. Your property is no longer your own. This fundamental attack on the value of money should erupt in national outrage. However, a key reason why people continue in their daze is provided in the following stats. 75 Percent Of Americans Don't Have Enough Savings To Cover Their Bills For Six Months: Survey. If folks don't have any significant savings, accepting further restrictions on cash just does not seem that important to them.
Such a response guarantees even further risks that the public cannot avoid. And this condition is not confined just to the United States.
The Mises Institute European cites examples of The International War on Cash, in their extensive archives. Accompanying these cases is a report that The 'War On Cash' Migrates To Switzerland. In addition, review The War on Cash Special Report, which provides several references on the assault to ban and eliminate cash. Lastly, The "War on Cash" in 10 Spine-Chilling Quotes provides an inclusive overview of the anti cash sentiment that is building among establishment authoritarians.
All these illustrations forecast a coming disaster. Calling in the Federal Reserve notes and replacing the last vestige of a U.S. Dollar with some new accounting medium of exchange would surely incur a diminished purchasing value, when a swap takes place.
Consumers are so conditioned to the rapid change in color and design of the "Green Back" that substituting a new currency will hardly turn into a national scandal. A run at banks to withdraw the merger sums in personal accounts will be met with the preverbal distain that money center banks are so good at dispensing.
This is the ultimate dilemma, between a rock and a hard place. One can already imagine the public comments from Treasury. Maybe bring back Hank Paulson for his public relation skills might just be the last straw for savers, but for the dependency class, few will even change the channel from their favorite "Reality TV" episode.
"Going to the Mattresses" when your lock box is sealed by your banker is a very poor option for the average consumer. Security in a paper currency that can be recalled and pegged lower by government policy is dangerous.
As for precious metals, who among us would not reasonably conclude that hoarders will risk the criminalization of their preparedness. Electronic money such as Bitcoins could and probably will be shut down as a method to establish a counterfeit money scheme.
Remember that the legal tender laws can and will define what medium of exchange will constitute money under a fiat paper meltdown.
There is no pure play of secure means to provide peace of mind. Those who propose putting all your chickens in one basket have not taken measures to protect against a "bird flu money" pandemic.
Now is the time to place pressure on the entire banking system to demonstrate a modicum of social and economic responsibility to the customers and communities they are suppose to serve.
Defending the too big to fail money center institutions with a zero interest rate flow of credit inevitably results in a climate of eliminating cash as an alternative to earning a negative rate deposit policy.
Banksters continue to operate their debt credit scam with virtual immunity. A historic financial storm is building. It will soon surpass the 2008 meltdown by an unimaginable degree.
Those who believe personal debt will be ignored or forgiven, do not understand the nature of the financial plutocrats. Their control of political power is intact. Little suggests that this will change unless the nation revolts.
The shortcomings of the Tea Party and the Occupy Wall Street movements, while valuable in raising public awareness, never solidified into a national crusade against the international banksters.
In order to grasp the opportunity, when a system wide collapse occurs, people need to get their own house in order. Do not be part of the cashless society, because that course directly enables the monitoring, intimidation and control of your ability to survive.
Boycott the mega banks and seek local and community friendly financial franchises. The war on cash must be fought before the only money available will only buy approved items at the government company store. Act now with urgency.
"It is essential to recognize that Iran does not currently have a nuclear weapons program, nor does it possess a nuclear weapon. On February 26, James Clapper, the director of national intelligence, told the Senate Armed Services Committee that Ayatollah Khomenei, the supreme leader of Iran, ended his country's nuclear weapons program in 2003 and "as far as we know, he's not made the decision to go for a nuclear weapon." This repeats the "high-confidence" judgement of the U.S. Intelligence Community (IC) that was first made in November 2007." -Micah Zenko, Putting Iran's Nuclear Program in Context, Council on Foreign Relations
It always helps to start with the truth, and in Iran's case, the truth is quite simple. Iran has no nuclear weapons, it has no nuclear weapons program, and it's never been caught diverting nuclear fuel for other purposes. Iran has pursued nuclear technology for peaceful purposes alone.
These are the facts. They may not jibe with the lies propagated in the western media, but they are the facts all the same. Iran is not guilty of anything. It's merely a victim of Washington's power-crazy attempt to control vital resources in the Middle East and enhance Israel's regional hegemony. That's what's really going on. It's all geopolitics. It has nothing to do with nukes.
Media coverage of the so called nuclear negotiations in Laussanne and now in Vienna has focused maniacally on the number of centrifuges, IAEA monitoring programs, uranium enrichment capability, and myriad other arcane topics that are meant to divert attention from the fact that Iran has no nuclear weapons program and no interest in developing one. By poring over the details of these issues in excruciating detail, the reader is left feeling that Iran must be hiding something and therefore must pose a real threat to US national security. But of course that's precisely what the authors of these articles hope to achieve, they want to pull the wool over the public's eyes and get people to believe something that is transparently false.. The fact is, Iran is not doing anything underhanded or illegal. They are merely demanding that their right to enrich uranium for peaceful purposes under the terms of the NPT be respected. Iran will not allow itself to be bullied by the US or treated like a second class citizen. Iran has behaved honorably from the beginning, which is a helluva a lot more than can be said of the US.
The media doesn't want to discuss the "additional protocols" that Iran accepted in order to build confidence among members on the United Nations, because then people would realize that Iran has gone the extra mile many times in the past only to be slapped with more spurious accusations of noncompliance or foul play. But where's the evidence of noncompliance or foul play? There isn't any. It's all just fear-mongering speculation and vitriolic BS spewed by the dissembling media. There's not a word of truth to any of it.
The media's latest scam centers on the term "breakout time", which refers to the amount of time it would take for Iran to build a nuclear weapon if it was so inclined, which it isn't.
"Breakout time" is the new propaganda buzzword reiterated thousands of times in the media suggesting that Tehran is just hours away from building an atomic weapon that it will immediately use to annihilate Israel. It's a ridiculous fairy tale that assumes that–since the US is a rouge-homicidal state that goes around bombing the bejesus out of anything that moves–that other states are bound to behave the same if given half a chance. This is wrong on many levels. First of all, Iran doesn't want nukes and, secondly, leaders in other countries are not power-mad megalomaniacs whose only joy in life is reducing broad swathes of the planet to smoldering rubble. That behavior is particular to US leaders alone. Others don't suffer from the same sociopathic disorder.
The nuclear issue has nothing to do Iran's fictitious nuclear weapons program. That's just a smokescreen. The real problem is that Iran is a sovereign country with an independent foreign policy. Washington doesn't like independent nations. Washington likes nations that shut up and do what they're told. Nations that refuse to take orders are Washington's enemies, they're placed on a hit list. And that's where the sanctions come into play. Sanctions are the way that Washington weakens its enemies before bombing them to kingdom come. They're the stick the US uses to beat its rivals into submission.
If you've been following the news lately, you know that something very strange is going on. The US has done an about-face and changed its policy towards Iran. It's a shocking development. The US has maintained the same savage policy towards Cuba for 60 years without changing a thing. Whether the policy works or not, has never mattered; what matters is inflicting maximum pain on the people Washington's doesn't like. So why the sudden change with Iran? Why is Obama trying to reach an agreement with a country that US elites openly despise?
And, keep in mind, that what Obama's doing is extremely unpopular with many powerful groups; the congress, the media, Israel and even high ranking officials in his own State Department. Could it be that the powerbrokers who pull Obama's strings and tell him what to do have suddenly seen the light and want to open a new era of reconciliation and friendship with Iran?
Of course not. No one believes that. The only reason Obama would strike a deal with Iran is because the US wants something in return. And the US does want something in return. The US wants a substitute for Russian gas flowing to the Europe so it can destroy Russia economically and implement its strategic plan to spread US power across Asia so US mega-corporations can maintain their dominant position in the global economy. Obama is playing nice with Iran so he can pivot to Asia as easily as possible.
So how plausible is it for Iran to replace Russian gas in the lucrative EU market?
Check out this clip from an article written in 2014 that anticipated the very scenario we see developing today, that is, the US trying to prevent an integrated EU-Russian free trade zone that would dwarf the US GDP and leave the exceptional nation to face years of precipitous decline. The article is titled "EU turns to Iran as alternative to Russian gas":
The European Union is quietly increasing the urgency of a plan to import natural gas from Iran, as relations with Tehran thaw, while those with top gas supplier Russia grow colder…

"Iran is far towards the top of our priorities for mid-term measures that will help reduce our reliance on Russian gas supplies," the source said. "Iran's gas could come to Europe quite easily and politically there is a clear rapprochement between Tehran and the West."….

While sanctioned itself, Iran has the world's second largest gas reserves after Russia and is a potential alternative given talks between Tehran and the West to reach a deal over the Islamic Republic's disputed nuclear programme.

"High potential for gas production, domestic energy sector reforms that are underway, and ongoing normalization of its relationship with the West make Iran a credible alternative to Russia," said a paper prepared for the European parliament…

"Given Russia's current strategy politically, which is one of confrontation with Europe, I see the EU having little choice but to find alternative gas supplies," he added…

"Iran's interest to deliver gas to Europe is very big. Parts of Iran's economical and political elite as well as Western companies are preparing for an end of the sanctions," said Frank Umbach, energy research director at King's College in London…

Iran has long lobbied to build a designated pipeline that would connect its huge South Pars gas field with European customers – the so-called Persian Pipeline.

"It's an extremely ambitious project," Handjani said. "Even if half of it gets built it would be major accomplishment for both Europe and Iran."…

Independent feasibility studies show that if sanctions were to be eased and investments started soon, Iran could supply 10-20 billion cubic metres (bcm) of gas a year to Turkey and Europe by the early 2020s.
(EU turns to Iran as alternative to Russian gas, euractiv.com)
This is why Obama wants to ease sanctions; it's because he needs to find an alternate source of gas for Europe while he prosecutes his war on Russia. Defeating Russia has become Washington's top strategic priority. The United States is willing to risk everything –even nuclear war– to maintain its stranglehold on global power and to extend its hegemony into the next century.
Chuck Pierce claims he's a "prophet" in the New Apostolic Reformation (NAR) or what many refer to as Dominionism.  Because of Pierce's elevated status, he recently bestowed a "new mantle for the future" on Glenn Beck, popular TV/radio host, author and speaker.  "Prophet" Pierce presented the mantle to Beck at Global Spheres Center in Corinth, Texas as Mrs. Beck looked on.
Beck's fans often hear him boast that he's a Christian.  But let me assure you that nothing could be further from the truth.  Substantiation for this statement, if for no other reason, lies in the fact that he's a proud member of the Church of Jesus Christ of Latter-day Saints (LDS).  When former Mormon Ed Decker of Saints Alive got wind of Beck's mantle ceremony, he remarked:
For Chuck Pierce to claim that he was instructed of God to lay hands and [bestow] a holy mantle … for a man who claims a false priesthood, who sits under an exalted man-god who lives on a planet near the great star Kolob with his many goddess wives—that claim is of the father of lies, coming from the mouth of a very false prophet.
This is Mormon theology in a nutshell, brethren.  And no true Mormon will deny it.   (I don't have the space to address specific concerns on Mormon theology so I'm providing alink for those who wish to learn more.)  My point is that by choosing someone who's not a Christian, Chuck Pierce had to have received his "mantle bestowing instructions" from someone other than God, if he got them at all.  In his books, Beck clearly lays out his beliefs.  He's not a cookie cutter Mormon by any stretch.  In fact, the beliefs he holds are a blend of Mormonism, New Age, New Thought, and occult!  Which begs the question: If Chuck Pierce is a true prophet of God, how could he have missed this?
Before I expand on the mantle presentation and its significance, I must point out that many people believe that the NAR is a theological cult even though its movers and shakers (I mean this quite literally) insist that it's not.
So, what exactly is a cult?  Noted Bible scholar and founder of the Christian Research Institute, Walter Martin, described the cult of liberalism thusly:
It is a cult because it follows every outlined structure of cultism; its own revelations; its own gurus, and its denial–systematically–of all sound systematic Christian theology. It is a cult because it passes its leadership on to the next group that takes over–either modifying, expanding or contracting–the same heresies; dressing them up in different language, and passing them on. It is theologically corrupt because it is bibliologically corrupt; it denies the authority of Scripture, it ruins its own theology. And it ends in immorality; because the only way you could have gotten to this homosexual, morally relativistic garbage–which is today in our denominational structures–is if the leadership of those denominations denied the authority of the Scriptures and Jesus Christ as Lord. (Walter Martin, The Cult of Liberalism, CD Rom, 1985)
Dr. Martin had strong opinions on the cults and the occult.  In the above discussion he expressed his concern over liberalism, which had infiltrated the visible Church.  Some of the NAR's teaching fits Dr. Martin's definition.  Besides denying the authority of Scripture and relying on new revelations, NAR promotes Dominionism.  Three  quick examples: 1) Satan usurped man's dominion over the earth through the temptation of Adam and Eve; 2) The Church is God's instrument to take dominion back from Satan; 3) Jesus cannot or will not return until the Church has taken dominion by gaining control of the earth's governmental and social institutions. (Source)
Other unbiblical beliefs are:
God is restoring the lost offices of church governance, namely the offices of Prophet and Apostle.
Leading figures in this seemingly loosely organized movement claim that these prophets and apostles alone have the power and authority to execute God's plans and purposes on earth. They believe they are laying the foundation for a global church, governed by them. (Source)
So now that you understand a bit about the NAR, I'll move on to the mantle ceremony.
It's not often we're given the opportunity to witness a couple of high ranking false prophets, one NAR the other LDS, sharing a stage together …except at the "Reclaim America" events.  Because Beck was involved, the ceremony caught the attention of the press and the news quickly spread throughout the blogosphere.  Not surprisingly, there were NAR folk who were not happy when they learned that their second in command (for now C. Peter Wagner is the self-professed "Presiding Apostle") had mantled a Mormon.  What's the significance of receiving a "mantle"?:
Anyone who is deeply involved in the NAR understands what it means when a prophet presents a "mantle" to someone. This practice is an allusion to a story in 1 Kings 19:19, when the prophet Elijah gives to the prophet Elisha his cloak–or "mantle," as the word is rendered in the King James Version. This biblical story is interpreted by people in the NAR as a symbolic action, showing that the prophet Elijah was naming the prophet Elisha as his prophetic successor.
So when Pierce presented a mantle to Beck, people in the audience–who regard Pierce as a prophet–understood that their prophet was conferring some type of prophetic status on Beck. This should trouble Christians. Why? Because a leading prophet in the NAR is recognizing a member of the Mormon church–a cult of Christianity, which rejects essential doctrines of the Christian faith– as a true messenger of God. A true prophet of God would do no such thing.
Pierce apparently felt the need to offer a further justification for his action. Yesterday he posted a lengthier comment in which he acknowledged that Beck is a Mormon–though he also hinted that Beck may be on the path to becoming fully Christian. (And take notice that he referred to Beck as a specific individual's "son in the Lord"–language that is typically used by Christians to describe a true Christian believer.) Certainly, many of Pierce's followers have interpreted Pierce's action to mean that he recognizes Beck as a fellow Christian. (Source)
First off, when Glenn Beck repents of his sins and puts his faith in the Jesus Christ of the Bible and leaves his church, we'll know he's sincere.  But at the moment he has placed his faith in the Jesus Mormon founder and "prophet" Joseph Smith dreamed up, the Jesus who, according to Smith's writings, is the spirit brother of Lucifer.
What's so amusing about what went on at the Global Spheres Center is that both of these men are false prophets.  Since there's no denying this, we can safely say that neither one of them is saved.  All we need do is look at the fruit.  Their fruit's so rotten that Smuckers would reject it.
Who do we have to thank for mainstreaming the NAR?  Pro-family leaders! They've made a concerted effort to team up with apostates in their all out effort to "save America." As a result, a whole host of undiscerning Christians, who trust evangelical leaders, think that anyone involved in pro-family causes are true believers.  No doubt some of them are.  But many are false converts.  The Fact is, anyone who buys into NAR's unscriptural beliefs is extremely weak in discerning truth from fiction.
Unbeknownst to many people in the Church, the religious and/or Christian Right (CR) and other leaders in the evangelical community have joined together with NAR and LDS folks in order to fight the culture war.  Ecumenicism, anyone?  And until recently very few Christians even realized this was going on.  I reported on the CR's penchant for joining forces with apostates here.
"The NAR is powerful," says author and speaker John Lanagan, "and thankfully does not rule the entire Body of Christ. But what have NAR leaders brought us? False eschatology, false visions, contemplative prayer (IHOP-KC and Bethel Redding), twisted doctrine, introduction to quantum mysticism (Bill Johnson, Mark Chironna), occult Kabbalah (Pierce), and mantles to nowhere." (Source)
Lanagan's reference to "Kabbalah" caught my attention.  So I decided to investigate.  Although I don't always agree with The Berean Call, I'm going to include an excerpt from a piece they wrote on Pierce's infatuation with Kabbalah:
Chuck Pierce, along with his partner, Robert Heidler, teaches much more than keeping the Old Testament feasts. Indeed, they have gone far beyond keeping such celebrations as Passover and have delved into "Christianized" forms of astrology, numerology, etc., and the kabbalah(embraced by celebrities Rosie O'Donnell, Madonna, et al.)
An infatuation with mysticism will always take one away from the Scriptures and now takes Pierce and Heidler into Jewishmysticism. For example, consider the following statement from Kabbalah 365, "Daily Fruit from the Tree of Life," Day 131: "Although the air of the earthly atmosphere is thick in volume and mass, the mystery wisdom of the spirit realm still manages to enter this world because of the birds. For when the birds are in flight, their flapping wings cut through the thickness of the atmosphere, enabling in the moment for the mystery wisdom of the spirit realm to come through to our world."
On May 2, 2008, Pierce issued what he calls "A Key Prophetic Word!" that parallels the kaballah: "I have come to make room for you to ascend to a new height. Extend your wings. Then extend them again. Stretch them to the left and the right. It is time for you to take flight!" (http://www.glory-of-zion.org/outmail/5-2-08_EuropeTripLetterOnline.htm).
Here's another example: "I am sorting out those situations that are presently confining you. I am coming in with a sorting instrument to begin to sort that which has kept evil in your midst, working against My best purpose for your life. I will sort out the confusion that is around you. I am sending help now. What you need will be sorted out and your path will be rearranged. I AM coming down and cutting through the atmosphere that has been too thick for your vision to progress" (Ibid.).
That's another parallel to kabbalah: "Your mind serves as a mail sorting room, where thousands of pieces of mail flow in to be sorted. The items that cannot be 'sorted' are swept into a pile, which we call the subconscious. Kabbalah gives you ten slots (Sephiroth) to sort the incoming mind processes in to, and making things manageable!" (http://www.thelivinglightfoundation.com/classesKabbalah.php).
(Links are BC's — Source)
First of all, doesn't God tell His people in no uncertain terms to stay away from occult practices?  (Leviticus 18:1-5) Jewish mysticism is all about the occult.  And besides that, Kabbalah's considered a cult!  Obviously Prophet Pierce is aware of this fact and has chosen to disobey God by immersing himself in occult practices.  And the sheep follow the wolf into the woods…
Even though I found nothing to link Glenn Beck to Jewish mysticism, John Lanagan pointed me to a Youtube video produced by discerners over at Psalm 86 that links Mormonism to the Kabbalah. View the video here.
So – if NAR and LDS are truly Christian, as they claim, how can they possibly be involved in Jewish mysticism?  Moreover, if NAR and LDS are truly Christian, as they claim, which of them is the real deal?  Inquiring minds want to know.
Be Bereans
Anyone who wishes to know the truth must go to the scriptures to find it.  "The best way to guard yourself against falsehood and false teachers," says Charles Ryrie, "is to know the truth. To spot a counterfeit, study the real thing. Any believer who "correctly handles the word of truth" (2 Timothy 2:15) and who makes a careful study of the Bible can identify false doctrine. For example, a believer who has read the activities of the Father, Son, and Holy Spirit in Matthew 3:16-17 will immediately question any doctrine that denies the Trinity. Therefore, step one is to study the Bible and judge all teaching by what the Scripture says." (Source)
If a professing Christian holds fast to what the Bible teaches, the conclusion he will come to is that NAR and LDS theology is decidedlyunbiblical.  And if their beliefs don't line up with Scripture (reject what God expressly says in His Word) then it matters not that they're "good people" or "good deed doers," or really good looking, in reality they're the enemy of God.  In other words, they're not with Him, they're in cahoots with Satan.  "Whoever is not with me is against me…" (Matthew 12:30)
There's a stark divide between historic orthodox Christianity and the New Apostolic Reformation, Church of Jesus Christ of Latter-day Saints, Kabbalah, Word of Faith,Jehovah's Witnesses, Hebrew Roots, and a whole host of equally dangerous counterfeits that spread a false gospel that saves no one. (1 Cor. 15:1-6)
I'll close with a reminder from Peter:
Be sober-minded; be watchful.  Your adversary the devil prowls around like a roaring lion, seeking someone to devour.  (1 Peter 5:8)
Recommended:
Controversy Stirs as 'Prophet' Chuck Pierce Bestows 'Mantle' on Mormon Glenn Beck—Christian News Network
What is Kabbalah?—Got Questions
Grave sucking, prayers/baptism of the dead, and Kabbalah—video produced by Psalm 86 lays out "connection of modern heresy to Kabbalah. Via the adoration of the dead from NAR (hyper-charismatics) to Mormons to Catholics. It all stems from Jewish Mysticism thus Kabbalah"
For those who have concerns about the NAR, Diana Lesperance of Narrow Way Apologetics offers her advice:
keep an eye on two organizations: the International Coalition of Apostolic Leaders, led by "Convening Apostle" John P. Kelly, and its daughter structure, the European Coalition of Apostolic Leaders, led by "convener" Jan-Aage Torp. These two networks are energetically working "to build apostolic government in all cities and regions." You may be surprised to learn just how extensively apostles in many nations are networking to promote NAR teachings. Here are links to their websites.
International Coalition of Apostolic Leaders (ICAL)
European Coalition of Apostolic Leaders (ECAL)
(Source)
There's a new front opening up in the war on your wealth. If you haven't heard yet of the "bail-in," you will. Even if you have, you need to know the latest…
The bail-in is another weapon in the government's arsenal of capital controls meant to reward Wall Street cronies and separate you from your money.
We've long been familiar with capital controls, such as daily limits on bank withdrawals. Add that to seven years of microscopic interest rates cannibalizing savers' nest eggs combined with planned inflation stealing your money while you sleep. But unlike the drip-drip we're used to, the bail-in will come upon you quickly, harshly, and with finality.
As the world faced a complete financial meltdown in 2008, Congress ponied up fresh taxpayer money – $800 billion for openers and trillions since – to bail-out favored banks and industries. Out-of-favor institutions were allowed to fail. Jobs, fortunes, and futures disappeared while unborn generations were saddled overnight with unpayable debt.
Congress and bankers noted the sharply disagreeable taxpayer reaction. So they recycled an old idea from the Great Depression's playbook – next time, just steal bank depositors' life savings.
That tried and true tactic took a new name: the bail-in. The easy part – the laws they needed had been in place for decades. But for added cover, they passed the Dodd-Frank Wall Street Reform and Consumer Protection Act of 2010, a 1930's-styled, bank heist blueprint with a feel-good name.
Those laws altogether say your money in your bank account in your name is not your money. Those laws say the bank owns your deposited money, not you.
Wait…what?
Court cases have upheld for decades that putting your money in savings, a CD, or other banking products means you've become an "unsecured creditor."
Your deposit is actually an unsecured loan to the bank with all the problems of counterparty risk! Instead of being presented with collateral, you get an IOU that pays a pittance in interest, or in many cases nothing.
A busted bank doesn't have to return your principal deposits. Unlike when YOU are the borrower and THE BANK is the lender, the bank didn't tender you a lawyered up promissory note or offer you a lien on its assets. Legally speaking, you may as well have handed your money to a stranger in the alley.
"Unsecured creditor" means just what it says: "no security."
As banks went belly up during the Great Depression, slaughtering depositors' life savings, Congress offered reassurance that banks could be safe by creating the Federal Deposit Insurance Corporation, or FDIC. For decades thereafter, careful depositors walked the tightrope of spreading their deposits among various banks to qualify for insurance protection.
Every depositor should now be aware of the FDIC's congressional mandate to handle the next global economic meltdown. Readers can read that entire scheme here.
It's not an easy read because it was never meant to be. Here are some notes that might help…
The Scheme's Fine Print Reads: Bank Depositors Are Screwed
It's a joint plan with the Bank of England. Bankers see the next meltdown again going global. The title accurately names the sole intended survivors – "Globally Active, Systemically Important Financial Institutions." The document reveals a future meltdown was anticipated, discussed, and coordinated years before the publication date of December 10, 2012.
The language "top of the group" refers to creditors, stock holders, and bond holders. They are first in line for slaughter (p. ii, p. iii).
"Resolution tools" and "resolution powers" are used throughout the document. "…applying resolution tools to different parts of the group" means FDIC has authority to make it up as they go (p.1, para 3). "…resolution authorities must not be constrained in exercising discretion" means FDIC decisions carry absolute legal authority (p.1, para.4).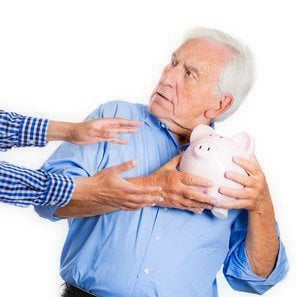 FDIC doesn't like the word "save," as in "save bad banks." FDIC substitutes the word "resolve" 18 times.
And then there's you, the "unsecured creditor."
As it happens, "unsecured creditors" are quite important with the FDIC, appearing 11 times in the 18 page document. "…unsecured creditors should thus expect that their claims would be written down to reflect any losses that shareholders did not cover" means we'll tell you how much you lost after we divvy up the take (p.6, para 12). That could also point to lowered insurance limits without notice, if any insurance is left at all.
"…it will take time for losses to be assessed for purposes of recapitalization" strongly hints at freezing any loot in accounts left behind (p.8, para 35).
Your consolation prize, if there's one at all, might be some government-issued bank stock you can't sell.
FDIC congratulates itself 9 times for not "exposing taxpayers," never mentioning FDIC itself would be bankrupt after the first $50 billion in claims, leaving taxpayers to bail-out the very FDIC created in 1933 to shield their savings deposits. One single zombie bank could easily swallow $50 billion. Estimates of currently insured FDIC deposits exceed $6 trillion.
Bail-in Scheme Has Been Tested and Is Ready for Use
The bail-in ripoff scheme has been successfully tested. Depositors in Cyprus found their savings largely wiped out early in 2013. That infamous bail-in was a test run, leaving the U.S. government's fingerprints all over Cyprus. It is significant to note Cypriot authorities claimed, on their website, the legal authority to change rules mid-stream at any time, just as the FDIC claims.
Low withdrawal limits stopped panicked depositors' last minute bank runs. As banks stole their deposits, no citizens stormed banks with pitchforks, no guillotines were hauled into the village square. Bankers from Cyprus to New York congratulated themselves all around.
Poland quickly followed, stealing not bank accounts but private pension funds. Authorities took 50% of Polish retirement funds overnight with the click of a mouse.
Bail-in plans have been adopted by Canada, Australia, and throughout Europe for future use. The G-20, representing the twenty largest national economies, rubber stamped approval for global bail-ins late last year, as has the International Monetary Fund. Just last week, Austria suddenly dumped its version of FDIC insurance altogether.
Governments facing economic annihilation across the globe are now legally authorized to seize banking depositors' savings, either all or in part, overnight, and without notice. The bail-in is a treasure map for bankers and governments at the next hint of worldwide economic calamity.
They know the next meltdown will be your grandfather's Great Depression.
Unlike the 1930's, there will be no point standing in long lines with hat in hand to ask for your money. By the time you hear the news, your money in the bank will already be gone.
"The U.S. must show the leadership necessary to establish and protect a new order that holds the promise of convincing potential competitors that they need not aspire to a greater role or pursue a more aggressive posture to protect their legitimate interests…..We must, however, be mindful that…Russia will remain the strongest military power in Eurasia and the only power in the world with the capability of destroying the United States."

–The Wolfowitz Doctrine, the original version of the Defense Planning Guidance, authored by Under Secretary of Defense Paul Wolfowitz, leaked to the New York Times on March 7, 1992

"For America, the chief geopolitical prize is Eurasia…and America's global primacy is directly dependent on how long and how effectively its preponderance on the Eurasian continent is sustained."

-THE GRAND CHESSBOARD – American Primacy And It's Geostrategic Imperatives, Zbigniew Brzezinski, page 30, Basic Books, 1997
The Laussanne negotiations between Iran and the so called P5+1 group (the United States, Russia, China, France, Britain, and Germany) have nothing to do with nuclear proliferation. They are, in fact, another attempt to weaken and isolate Russia by easing sanctions, thus allowing Iranian gas to replace Russian gas in Europe. Laussanne shows that Washington still thinks that the greatest threat to its dominance is the further economic integration of Russia and Europe, a massive two-continent free trade zone from Lisbon to Vladivostok that would eventually dwarf dwindling US GDP while decisively shifting the balance of global power to Asia. To counter that threat, the Obama administration toppled the elected government of Ukraine in a violent coup, launched a speculative attack on the ruble, forced down global oil prices, and is presently arming and training neo-Nazi extremists in the Ukrainian army. Washington has done everything in its power to undermine relations between the EU and Russia risking even nuclear war in its effort to separate the natural trading partners and to strategically situate itself in a location where it can control the flow of vital resources from East to West.
Laussanne was about strategic priorities not nukes. The Obama administration realizes that if it can't find an alternate source of gas for Europe, then its blockade of Russia will fail and the EU-Russia alliance will grow stronger. And if the EU-Russia alliance grows stronger, then US attempts to extend its tentacles into Asia and become a major player in the world's most prosperous region will also fail leaving Washington to face a dismal future in which the steady erosion of its power and prestige is a near certainty. This is from an article titled "Removing sanctions against Iran to have unfavorable influence on Turkey and Azerbaijan":
"If Washington removes energy sanctions on Iran…then a new geopolitical configuration will emerge in the region. Connecting with Nabucco will be enough for Iran to fully supply Europe with gas…

Iran takes the floor with inexhaustible oil and gas reserves and as a key transit country. Iran disposes of the 10% of the reported global oil reserves and is the second country in the world after Russia with its natural gas reserves (15%). The official representatives of Iran do not hide that they strive to enter the European market of oil and gas, as in the olden days. Let's remember that the deputy Minister of Oil in Iran, Ali Majedi, offered to revive project of Nabucco pipeline during his European tour and said that his country is ready to supply gas to Europe through it…

"Some months earlier the same Ali Majedi reported sensational news: 'two invited European delegations' discussed the potential routes of Iranian gas supply to Europe," the article reads." … It is also noted that the West quite materially reacted to the possibility of the Iranian gas to join Nabucco." (Removing sanctions against Iran to have unfavorable influence on Turkey and Azerbaijan, Panorama)
So, is this the plan, to provide "energy security" to Europe by replacing Russian gas with Iranian gas?
It sure looks like it. But that suggests that the sanctions really had nothing to do with Iran's fictitious nuclear weapons program but were merely used to humiliate Iran while keeping as much of its oil and gas offline until western-backed multinationals could get their greasy mitts on it.
Indeed, that's exactly how the sanctions were used even though the nuclear issue was a transparent fake from the get go. Get a load of this from the New York Times:
"Recent assessments by American spy agencies are broadly consistent with a 2007 intelligence finding that concluded that Iran had abandoned its nuclear weapons program years earlier, according to current and former American officials. The officials said that assessment was largely reaffirmed in a 2010 National Intelligence Estimate, and that it remains the consensus view of America's 16 intelligence agencies." (U.S. Agencies See No Move by Iran to Build a Bomb, James Risen, New York Times, February 24, 2012)
See? The entire US intelligence establishment has been saying the same thing from the onset: No Iranian nukes. Nor has Iran ever been caught diverting nuclear fuel to other purposes. Never. Also, as nuclear weapons physicist, Gordon Prather stated many times before his death, "After almost three years of go-anywhere see-anything interview-anyone inspections, IAEA inspectors have yet to find any indication that Iran has — or ever had — a nuclear weapons program."
The inspectors were on the ground for three freaking years. They interviewed everyone and went wherever they wanted. They searched every cave and hideaway, every nook and cranny, and they found nothing.
Get it? No nukes, not now, not ever. Period.
The case against Iran is built on propaganda, brainwashing and bullshit, in that order. But, still, that doesn't tell us why the US is suddenly changing course. For that, we turn to an article from The Brookings Institute titled "Why the details of the Iran deal don't matter" which sums it up quite well. Here's a clip:
"At heart, this is a fight over what to do about Iran's challenge to U.S. leadership in the Middle East and the threat that Iranian geopolitical ambitions pose to U.S. allies, particularly Israel and Saudi Arabia. Proponents of the deal believe that the best way for the United States to deal with the Iranian regional challenge is to seek to integrate Iran into the regional order, even while remaining wary of its ambitions. A nuclear deal is an important first step in that regard, but its details matter little because the ultimate goal is to change Iranian intentions rather destroy Iranian capability." (Why the details of the Iran deal don't matter, Brookings)
Notice how carefully the author avoids mentioning Israel by name although he alludes to "the threat that Iranian geopolitical ambitions pose to U.S. allies". Does he think he's talking to idiots?
But his point is well taken; the real issue is not "Iranian capability", but "Iran's challenge to U.S. leadership in the Middle East". In other words, the nuclear issue is baloney. What Washington doesn't like is that Iran has an independent foreign policy that conflicts with the US goal of controlling the Middle East. That's what's really going on. Washington wants a compliant Iran that clicks its heals and does what its told.
The problem is, the strategy hasn't worked and now the US is embroiled in a confrontation with Moscow that is a higher priority than the Middle East project. (The split between US elites on this matter has been interesting to watch, with the Obama-Brzezinski crowd on one side and the McCain-neocon crowd on the other.) This is why the author thinks that easing sanctions and integrating Iran into the predominantly US system would be the preferable remedy for at least the short term.
Repeat: "The best way for the United States to deal with the Iranian regional challenge is to integrate Iran into the regional order." In other words, if you can't beat 'em, then join 'em. Iran is going to be given enough freedom to fulfill its role within the imperial order, that is, to provide gas to Europe in order to inflict more economic pain on Russia. Isn't that what's going on?
But what effect will that have on Iran-Russia relations? Will it poison the well and turn one ally against the other?
Probably not, mainly because the ties between Iran and Russia are growing stronger by the day. Check this out from the Unz Review by Philip Giraldi:
"Moscow and Tehran are moving towards a de-facto strategic partnership, which can be easily seen by the two groundbreaking announcements from earlier this week. It's now been confirmed by the Russian government that the rumored oil-for-goods program between Russia and Iran is actually a real policy that's already been implemented, showing that Moscow has wasted no time in trying to court the Iranian market after the proto-deal was agreed to a week earlier. Providing goods in exchange for resources is a strategic decision that creates valuable return customers in Iran, who will then be in need of maintenance and spare parts for their products. It's also a sign of deep friendship between the two Caspian neighbors and sets the groundwork for the tentative North-South economic corridor between Russia and India via Iran." (A Shifting Narrative on Iran, Unz Review)
But here's the glitch: Iran can't just turn on the spigot and start pumping gas to Europe. It doesn't work that way. It's going to take massive pipeline and infrastructure upgrades that could take years to develop. That means there will be plenty of hefty contracts awarded to friends of Tehran –mostly Russian and Chinese–who will perform their tasks without interfering in domestic politics. Check this out from Pepe Escobar:
"Russia and China are deeply committed to integrating Iran into their Eurasian vision. Iran may finally be admitted as a full member of the Shanghai Cooperation Organization (SCO) at the upcoming summer summit in Russia. That implies a full-fledged security/commercial/political partnership involving Russia, China, Iran and most Central Asian 'stans'.
Iran is already a founding member of the Chinese-led Asian Infrastructure Investment Bank (AIIB); that means financing for an array of New Silk Road-related projects bound to benefit the Iranian economy. AIIB funding will certainly merge with loans and other assistance for infrastructure development related to the Chinese-established Silk Road Fund…" (Russia, China, Iran: In sync, Pepe Escobar, Russia Today)
Get the picture? Eurasian integration is already done-deal and there's nothing the US can do to stop it.
Washington needs to rethink its approach. Stop the meddling and antagonism, rebuild relations through trade and mutual trust, and accept the inevitability of imperial decline.
Asia's star is rising just as America's is setting. Deal with it.
Western culture, Europe and America, formerly God fearing, obedient, humble inhabitants of the creation, have now rejected the Creator of the Universe and His Law replacing it with the individually arbitrary opinions of the humanist religion.
This arrogant mistake is setting the stage for a new dark age with the world under the control of powerful satanic elements whose debauchery has gone unchallenged by God's human regent on earth, the Church of Jesus Christ.
In this creation, stemming the vitiation of the culture is a duty of the Christian Church.  But when God's servants place their personal success and comfort ahead of the clear pronouncement of Truth and righteousness the results are disastrous.
The latest assault on God's Law by the gay and lesbian army has not been greeted with an overwhelming clergy-lead counter attach but instead has been rewarded with sympathy for policies that God hates and His Word forbids.
The last issue of the Magazine published by my college alma mater contained a lead story about a lesbian female graduate whose efforts had helped encoded legislation legitimatizing same sex marriage.  The theme of the article was equity – such unions are the only fair thing to do.  The college was founded by Christians and is garnished with the name of a famous Christian evangelist.
A snippet of my response to the Editor: "The title 'A Question of Fairness' is as misleading as the content of the article.  It is not a question of fairness but a question of morality.  What is fair to one is often unfair to another.  Justice loses its meaning when it is defined by the anarchic minds of men (or women).  One person's justice becomes another's injustice.  It is frightening that a University that is vested with the duty to convey truth would make such an egregious error."  My letter was received without comment.
With a most precise use of the prime humanistic virtue of reason R. J. Rushdoony writes "… no disestablishment of religion as such is possible in any society.  A church can be disestablished, and a particular religion can be supplanted by another, but the change is simply to another religion.  Since the foundations of law are inescapably religious, no society exists without a religious foundation or without a law-system which codifies the morality of its religion."
Can you see, gentle reader, that when the Christian religion is banned from the culture it is not replaced by a void but by another religion?  As laws have been passed banning prayer in public meetings and the teaching of Christianity in public schools the religion of humanism (under girded by law of human origin) is a result.  Now we are faced with a vicious army of homosexual men and women who have achieved legal jurisdiction over the Christian Church and are attempting to force it to worship the satanic god of this world.
Severe persecution of the Christian Church is being allowed to go forward by God Himself and the only antidote is repentance and change.  He seeks and obedient people – He has sought an obedient people from the beginning.  Abram believed God and obeyed when God said, "Go forth from your country, and from your relatives and from your father's house to the land which I will show you and I will make you a great nation and I will bless you and make your name great."
It was obedience that God sought from His chosen people – obedience to His Law (His Commandments).  Obedience brings blessing; disobedience brings cursing. God is patient; the blessing takes time as does the cursing.  It is a curse that causes the Church of Jesus Christ to fall under the dominion of gays and lesbians.
There were embers of obedience alive in colonial America but these embers were not aroused with combustible material.  Instead they were extinguished by the lawless doctrine of Dispensationalism.  Without the standard of obedience the Church became a misdirected monstrosity so shy that it was useless in the battle for righteousness.  Without Law it was weaponless and was defeated without a fight.
Disobedience to God's Commandments brings curses not only because it kindles God's anger but also because we are sinners who cannot live orderly and peaceful lives without the aid of an absolute, unchangeable legal authority.  God's Law is the ballast that steadies the ship of life. When humanists begin to override God's immutable Law chaos is the immediate result.  Reason is worthless without ballast.  When men reason in a void they are unable to discern right from wrong.  They are then confronted with the reasoning of others who also believe they have the right answer.  The result is tyranny where power overcomes righteousness and destroys everyone's freedom.
As we watch the tentacles of an imperial state begin to seek an obedient non-confrontational populace we see the mechanisms of tyranny being prepared.  President Obama has only to say the word and martial law will completely destroy freedom and place everyone under the authority of a satanic government.  Camps have been constructed to contain dissidents; soldiers have been prepared to round up their fellow citizens; and local policemen have been militarized and equipped with weapons of war.  The stage has been set.
While all this preparation is being made our clergy is absent.  Church leaders are too busy being churchy to sacrifice their reputations on the table of righteousness. They are busy preaching an expository sermon when they and their congregations should be conducting massive, peaceful protests against the disobedience that has resulted in the cesspool in which we live.  Gays and Lesbians are better practitioners of their faith than the leaders of the church of Jesus Christ.
This is the reason God is allowing the captivity of His people.  There is not zeal, no real commitment to God, no inclination to obey Him.  American churches have become social centers that seek acceptance by society before the blessing of God.  Obedience is far from the mind or will of our churches and their leaders.  It is not popular and will not bring humanistic rewards.  They are going along to get along and God has long ago left their presence.
The antidote to the fatal disease that now afflicts the United States of America is obedience to God's Law.  No teaching is necessary the antidote is easy to understand:  "The sword of the Spirit and the Breastplate of Righteousness".  Righteousness is obedience to God's Law; disobedience is sin.  When Christians begin to go forth with the good news that Jesus has died for their sins and now they are to begin to obey God in their homes, in their entertainments, and in their government.  When they begin to take that message outside the church walls and challenge the greater society with an undefeatable army, things will change.
If Christians fail we will live in bondage until God's curse abates and He decides to set up free.
On a recent trip to Germany I took a day off to visit Sigmaringen, on the upper Danube some 20 miles north of Lake Constance. This town of ten thousand with a massive castle towering over it – or, more precisely, this castle with a town attached – interested me as the site of a little known, eight-month long melodrama at the end of Second World War.
It was here that Marshal Philippe Pétain, Chef de l'État Français, and several hundred Vichy government officials and prominent German sympathizers and collaborators of different hues, were brought by the Wehrmacht on 8 September 1944, as the Allies advanced across France. The leaders were installed in the castle, other ranks in the town below. They were followed by their wives, hangers-on, and mistresses. By the end of September a veritable French enclave was in place, some two thousand strong, which survived until the long-dreaded arrival of de Gaulle's First French Army on 24 April 1945.
The initial impression is operetic: pure Leharian pastiche, an unreal world in which France's prominent collabos are but a parody of their former selves. There is also a more sinister image, however: Sigmaringen as a trap, an open prison in which the principals go on with their performance, but at the same time watch helplessly as the end of the show – and for many the end of their lives – is approaching steadily, relentlessly.
This town and those bizarre eight months are erased from France's collective memory. They belong to the past which many older Frenchmen would rather forget, while the young neither know that past nor care for it. "Fench Sigmaringen" is relegated to the margins of memory. The Hohenzollern-Sigmaringen family are back home. The castle's magnificent halls and about a tenth of its 300 rooms are open to guided tours, but there are no Petainist mementos of any kind. A richly appointed color book about the castle disposes of the French episode matter-of-factly in a single sentence.
That episode started on the night of 17-18 August 1944, when the Germans evacuated Vichy. The first stop was Belfort, in French Alsace, but after only two weeks the Allies' rapid advance made the move to Germany necessary. The 88-year-old "Lion of Verdun," Marshal Pétain, did not want to go. He claimed he'd rather stay on France's soil and defend his record, come what may; but the Germans decided otherwise. From that moment he declared that he regarded himself as a German prisoner, and cut off all formal contacts with German officials. He communicated with the outside world through Dr. Bernard Ménétrel, his personal physician and confidant, the widely detested "Cerberus of the Seventh Floor."
Sigmaringen was a far cry from the summer of 1940, when Pétain offered France "the gift of his person" in the aftermath of the military collapse of the French army – and the political and moral collapse of the Third Republic. The old soldier embarked on a "national revolution," a belated attempt to purge the defeated country not only of its party-political intrigues, leftist radicalism, masonry and corruption, but also – more ambitiously – of the legacy of 1789 and the subsequent "anti-France" (in the memorable phrase of Charles Maurras). He became part-monrach, part-father of the nation. His image was everywhere. Maréchal, nous voilà! became the de facto anthem of the French State (no longer la République). Liberté, égalité, fraternité were replaced by the distinctly anti-Jacobin sloganTravail, Famille, Patrie. Marianne was gone, replaced (informally) by the saintly image of the Maid of Orleans. The countryside was celebrated as the source of national strength, and the Catholic Church was brought back into public life. The ancient Francisca became the official coat of arms.
Pétain's problem was that the proponents of outright collaboration with Germany had no time for such romantic pursuits. They accused Pétain of attentisme which could deny France her rightful place in the New European Order. They were divided into two camps: the more moderate collaborateurs – embodied in the opportunistic figure of Pierre Laval, who was appointed prime minister in early 1942 – and an array of fanatical collaborationistes, based in Paris, who wanted a clean break with Pétain's "reactionary paternalism" and an outright alliance with Hitler. With the Wehrmacht occupying France'szone libre in November 1942 they became more powerful. The Germans – ever mistrustful of the French – were nevertheless careful to keep all three groups evenly balanced in an elaborate cadrille, conducted by the Reich's ambassador in Paris (and self-avowed Francophile) Leo Abetz.
The members of these three factions, Pétainists, collaborateurs and collaborationistes, hated each others' guts. Suddenly, at Sigmaringen, they found themselves sharing the same quarters and facing a similar, unpleasant future. The maréchal, occupying the palatial seventh floor of the castle, would pretend not to see Laval (the sixth floor occupant) if he passed him in the courtyard on the way to his car which was taking him out of town, every day after lunch, for walks in the countryside.
Those walks were elaborate affairs. Alone among the exiles Pétain had a Citroen and a driver, but he was not allowed far from town. Followed by his Gestapo detail in two black Opels, he would stop 5-6 miles outside Sigmaringen and start a brisk walk through the woods accompanied by one of his military orderlies. The Germans would follow at a respectful distance. After an hour and a half he'd be back, in time to return to the castle for the afternoon radio news.
Laval, "L'Auvergnat," suddenly forced into inactivity, busied himself preparing his defense for the trial in Paris which he knew awaited him sooner or later. The former Socialist practiced speeches to the imaginary jury in front of his wife Jeanne and a young private secretary. (All his documents and notes were taken away when he was eventually arrested, as he repeatedly complained at the trial.) He had created too many enemies during his long political career, and especially during the 28 months as prime minister at Vichy. Hardly anyone talked to him.
On the third floor are the quarters of the Government Commission, the five-member cabinet in exile formally known as the Commission gouvernementale française pour la défense des intérêts nationaux. It can do little and does even less, but its members are jealous of their theoretical turfs and prerogatives. Like in earlier years back home they continue to denounce their political and personal enemies to the Germans, less to score some points, more out of pure spite.
The Commission's chairman, the devious Marquis de Brinon, succeeds in having Dr. Ménétrel arrested by the Gestapo in November 1944 on the false accusation of contact with the Allied intelligence services. (Ménétrel survived the war, but was promptly arrested on his return to France in May 1945.) Brinon cracks jokes about Pétain, refers to him as "notre poster girl" (in English). "France is a country of disasters and lunches," he quips one day after a less than satisfactory meal ofKartofels. "There are no more lunches now, only the disasters remain…"
Joseph Darnand, an ultracollabo, is the Commission's Secretary of Interior Affairs ("except there's no interior and no affairs," Brinon comments). Decorated World War I hero, far right activist in the 1930's (Action Française, then Croix-de-feu, and a Cagoulard to boot), and an SS Sturmbannführer, in 1942 he founded the volunteer Service d'ordre légionnaire (SOL). It became the dreaded Milice française– directly subordinated to him – in January 1943. He has brought some 10,000 faithful Milice members to the barracks in nearby Ulm, and plans to use them for a last stand. "Brave but obtuse," according to Brinon.
Marcel Déat, the "minister of labor," is for some reason the only member of the Commission with the rank of ministre. A Great War veteran and officer of the Légion d'honneur, a socialist until 1933 and a far right activist thereafter, he founded the pro-Nazi Rassemblement national populaire (RNP) in occupied Paris in 1941, and the French Legion of Volunteers (Légion des volontaires français, LVF) a year later. In 1944 it was incorporated into the French SS division Charlemagne.
Journalist Jean Luchaire, commissar for propaganda and information, is more polished than these two gentlemen but ideologically close to them. He starts a local radio station (somewhat ironically called Ici la France!), and a daily newspaper, predictably called La France, which was published until April 1945.
Freiherr Cécil von Renthe-Fink, Ribbentrop's envoy to Vichy, was also there, with little to do. The Ambassador is no longer welcome at Pétain's table. M-me Laval, an open Germanophobe, does not allow him to the sixth floor either. He nevertheless soldiers on, busying himself with the procurement of provisions for the enclave amidst the looming collapse of the Reich.
In the town below there are several well known names from the world of French arts and letters. Actor Robert Le Vigan, openly homosexual and a drug addict, is the chief announcer for Ici la France. Poet Abel Bonnard, with similar proclivities (hence his nickname, "la Gestapette") and the only member of the Academie to be expelled from its ranks, is a famous wit. On the account of frequent moves, he calls the Germans "notre agence Thomas Cook." Laval is for him l'Auvergnat de Danube, Pétain "our dethroned monarch."
Famous writer and virulent antisemite Louis-Ferdinand Céline is also there. After the war he wrote a hallucinatory novel about Sigmaringen, Castle to Castle (D'un château l'autre). Céline's Sigmaringen is a dramatic stage and a paranoid anteroom for De Gaulle's épuration légale trials which are already under way. The atmosphere of quiet desperation was briefly interrupted by a week of hope at Christmas 1944, during the initial stage of the German offensive in the Ardennes. Only Pétain maintains calm dignity in his self-imposed isolation, eating well and sleeping soundly. For Céline, Sigmaringen was the perfect backdrop for a romantic German tragedy or a Wagnerian musical drama, with a touch of Hollywood.
Commission officials and their wives eat together in the sumptuous dining hall. The fare is mediocre, even though they have menus based on four ration cards each. The atmosphere is morbid. In the evening they gather at the salon des dammes, not because they cherish each other's company (quite the contrary) but because it is warm. Their cavernous rooms are not. Déat obsessively plays the lexicon, a version of scrabble, for hours on end. Darnand smokes his pipe in silence and reads papers. The ladies play cards. In the evening they listen to Radio Paris, and the news is grim. On 9 November they learn that journalist and Pétain's biographer Georges Suarez was executed. On 6 February it was the turn of Robert Brasillach, whose last, sarcastic words were "Long live France, anyway!" (Vive la France, quand meme!) They had no command responsibility and no official functions. If they were shot on the account of their writing, the denizens of the castle could expect no mercy.
And so their lives went on, for eight long months, until a few days before the arrival of de Gaulle's First Army on 24 April 1945. Only Pétain returns to France voluntarily, where a trial and a death sentence await him, commuted to life in view of his extreme old age and Great War record. Céline, his wife and cat manage to reach Denmark, where he lays low for some years after the war. No such luck for Brinon, who fails to get a Swiss visa and ends up before a firing squad in 1947. Laval managed to reach Spain on the very last German plane out, but Franco – pressured by de Gaulle – sends him back for a quick, brutal trial and execution on 7 October 1945. Darnand is captured in northern Italy in June, tried, and executed three days after Laval. Luchaire is recognized quite by accident in Innsbruck on 18 May 1945 by a French officer who had been a Gestapo agent in Paris until July 1944. "Haven't you been shot?" asks Luchaire. "No, but you will be!" is the answer. Of the leading castle denizens only Déat and Bonnard, both sentenced to death in absentia, evade the firing squad. The former lived under an assumed name in Italy, the latter under his own in Spain.
Schloss Sigmaringen, like the Alcazar of Toledo, is one of those places which have a physical presence and a metaphysical quality. The French enclave of Sigmaringen was no longer life, not yet death. As such it is an apt metaphor for all of us, here, today.
So you thought that the unimaginable could not happen. The signal is heard loud and clear. Keeping your money in a fiduciary account will not only earn no interest; there will be an actual cost of parking your funds in a bank relationship. The madness that has engulfed the financial sector is preparing to escalate the systematic looting of saved capital. Ponder the consequences of negative bank rates and ask, what exactly can anyone do or where can they place their money for safekeeping. The first objective of entrusting your funds to a financial institution is to have the ability to obtain access to the return of your capital.
The Less Than Zero article analysis explains accordingly.
"Since central banks rates provide a benchmark for all borrowing costs across a country's economy, yields on a range of fixed-income securities – including government bonds of countries like France and Germany – also slipped below zero. Banks are reluctant to pass on negative rates to retail depositors for fear of losing customers, even though that hurts their profit.

In theory, interest rates below zero should reduce borrowing costs for companies and households, driving demand for loans. In practice, there's a risk that the policy might do more harm than good."
Only a dullard would believe that banking institutions will not eventually drop their interest rate pay outs to depositors, as their own costs are taxed or central banking policy demands that the value of the currency must be diminished.
The example that Australia Wants To Tax Bank Deposits: Will The US Follow? This report poses an obvious question for anyone keeping money in the depository system.
"Several months ago, the government of Australia proposed to tax bank deposits up to $250,000 at a rate of 0.05% (5 basis points). To be clear, the proposal seems to plan on taxing the banks based on the amount of deposits they're holding—but it's pretty obvious this will be passed on to consumers in the form of lower interest rates."
Taxes on bank deposits are generally the same as negative interest rates.
Taxes always start small… then increase over time.
Taxes are rarely used for their stated purpose.
If this can happen in Australia, is anyone foolish enough to think it can't happen in the US or Europe?
Reuven Brenner, in The Potentially Devastating Consequences of Negative Rates, published in Real Clear Markets, the admittedly benedictory of this planned policy.
"The fact that the U.S. stock market has been – at least nominally – at an all-time high is not particularly surprising in such an environment. The problem is that stock-market signals no longer convey the information they did during normal times of positive interest rates. According to Bloomberg, companies have been buying back their shares at $5 billion per day, or roughly 2 percent of the value of shares traded on U.S. exchanges. Since 2009, they have bought back more than $2 trillion of their shares, spending about 95% of their earnings on buybacks and dividends, while issuing bonds at the low interest rates. Central banks' zero interest rate experiment brought about the profitable financial engineering and increased nominal stock prices. The latter do not signal improved real prospects, but only that the buying of one's own shares is a good investment with zero or negative interest rates."
Individual net wealth has declined and real income has been in the tank since the 2008 meltdown is indisputable for the average family. Retirees have been hurt the most. The Negotium essay, Low Interest Rates Impoverish Savers makes the case that minuscule interest rates harm savers and concludes: "The submissive banking customer needs to take a hard look on continuing their depositing relationship with the commercial saving establishment."
This determination is based upon pure common sense. The tangible purchasing power of the U.S. Dollar in this deflationary income scenario is buffeted by higher prices for staple and necessary costs. The end result is a loss of wealth and dim prospects of recouping the decrease in value of their cash.
What actions can be taken while your paper money can still be used to buy assets?
Even if a dramatic implosion of the international financial system can be forestalled or in a perfect world, avoided; the slow drop by drop decline in the marginal liquidity of the personal resources will accelerate even faster. All fantasyland prospects of prosperity returning as indebtedness continues are pure poppycock.
Going to cash presents another risk as author, Pater Tenebrarum's assessment in The Consequences of Imposing Negative Interest Rates, indicates. "In the US, private persons who are found in possession of large amounts of cash must fully expect that it will be confiscated without trial or any evidence of a crime by means of the "civil forfeiture" procedure."
Even if ready Federal Reserve notes are not stolen, the other danger is a currency recall. The "crayola currency" substitution, which has already taken place with hardly a whimper from the public, trained the population for a very real possibility that the U.S. Dollar may go extinct and a new fiat medium with a substantially lower purchasing power would be introduced.
Protecting capital in equities or bonds keeps your money at the mercy of the Corporatocracy. Stashing your notes in a saving account where a charge for keeping a deposit is certainly painful. None of these options are safe much less foolproof.
Buying physical metals has a strong historic record of preserving your remaining wealth. However, how long do you think it will take to criminalize holders of gold when the financial dam busts?
The only certainty known is that only the NWO elites have prepared their vision for global enslavement through the credit and debit paper transactions that they control. Populism demands a new era of monitory accountability and honest money.
Only from the ashes of central banking pillage through a political realignment of decentralized power can the world crawl back to solvency.